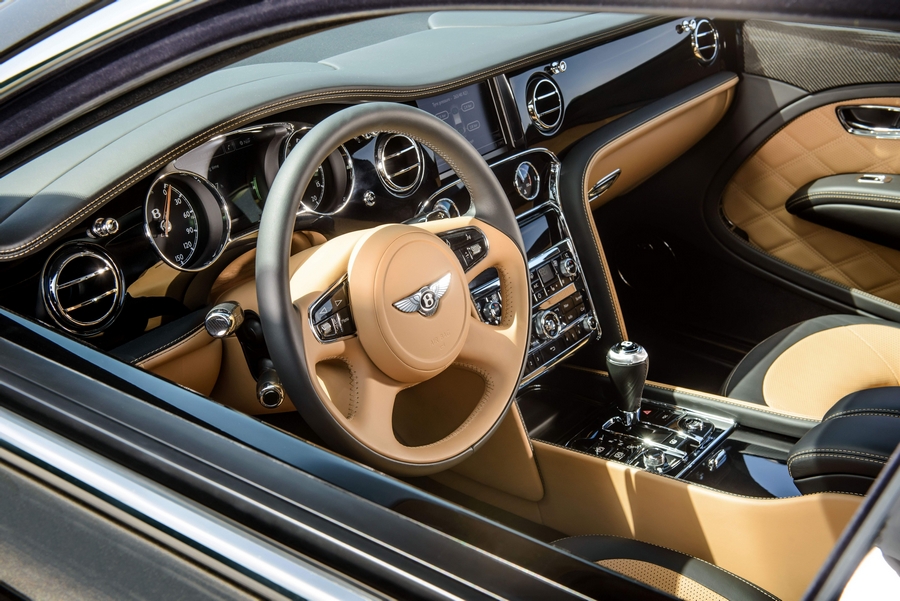 Bentley redefines the fastest ultra-luxury driving experience in the world with a new pinnacle flagship. The new Mulsanne Speed is tailored for the driver, with 537 PS (530 bhp / 395 kW), 1,100 Nm (811 lb.ft) and selectable sports suspension and steering on demand.
The reengineered powertrain, featuring Bentley's mighty 6¾-litre twin-turbo V8, propels the Mulsanne Speed to 60 mph in 4.8 seconds (0‑100 km/h in 4.9 seconds) and on to a top speed of 190 mph (305 km/h). In modern Bentley tradition, the extra performance is matched by markedly improved efficiency; a 13% gain means a range extended by 50 miles (80 km).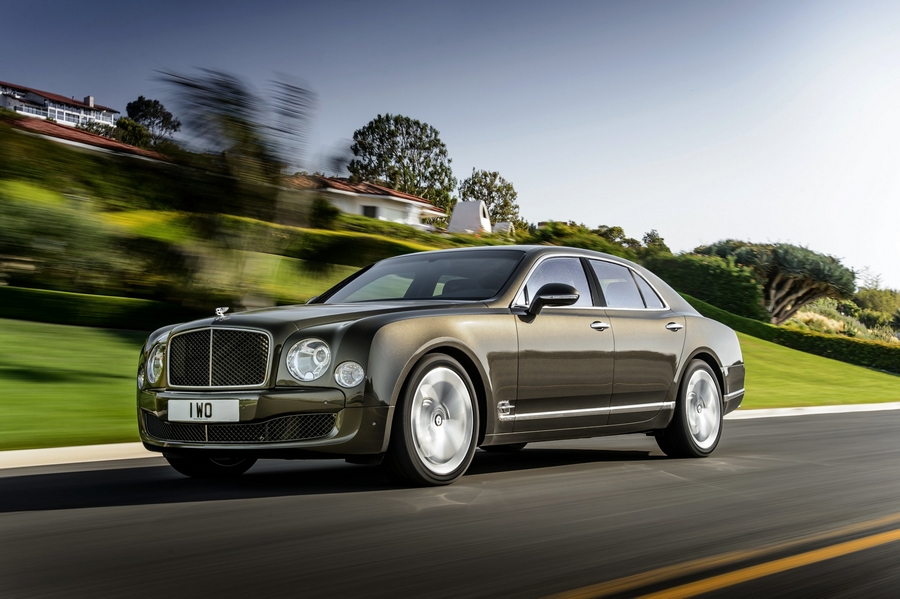 "The new Mulsanne Speed is the car that defines Bentley, as a flagship for driving luxury performance. Our customers don't compromise, and we've adopted the same approach in the design, engineering and crafting of our new flagship. The Mulsanne Speed is distinguished, calm and relaxing, but always with a connection to the road and relentless dynamic performance on demand. In this car, every journey becomes a drive," commented  Wolfgang Dürheimer, Chairman and Chief Executive of Bentley Motors,.
Concealed beneath the exquisite materials that define the Mulsanne Speed cabin is a suite of technology to make any journey as productive or relaxing as one desires. A 60 GB on-board hard drive can store the driver's collection of music and films. Electrically-operated tables, with recesses and connections for iPads and matching keyboards, can be fitted to the rear of the front seats, while on-board Wi-Fi through a dedicated router keeps the car connected to the outside world. A frosted glass bottle cooler, complete with bespoke crystal champagne flutes, may be installed behind the rear armrest. A 2,200 watt Naim for Bentley premium audio system expands on the standard 14-speaker system and offers the best in-car sound experience in the world. Entertainment on-the-move can be provided through the Rear Seat Entertainment system, including two 8" screens and Bluetooth headphones.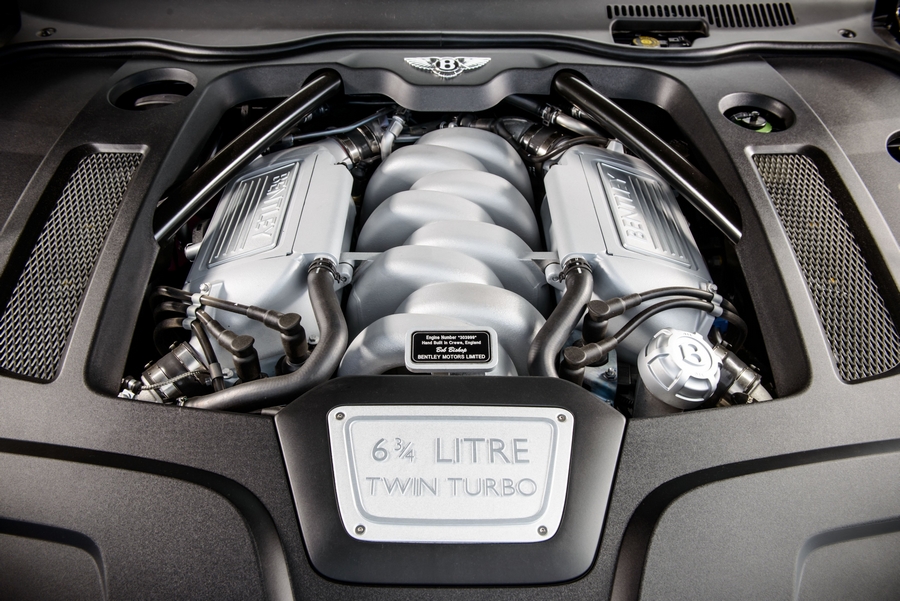 The Mulsanne Speed will be unveiled at the Paris Motor Show on Thursday 2nd October, and will be available for customer delivery this winter.
The signature Mulsanne ultra-luxury sedan has also been updated for 2015, to complement the launch of the performance-focused Mulsanne Speed. The Mulsanne receives the same efficiency upgrade through new engine hardware, with its 512 PS (505 bhp), 1,020 Nm (752 lb.ft) 6¾- litre twin‑turbo V8 engine also now 13% more efficient. Changes have also been made to the gearbox calibration of the Mulsanne, focussing on smoother, relaxed gear changes that promote a comfortable and refined driving experience. New paint colours, hide and veneers options are also available across the Mulsanne family.