Bentley's Mulliner division has re-imagined the Continental GT Speed to mirror the distinctive look of the Breitling Jets.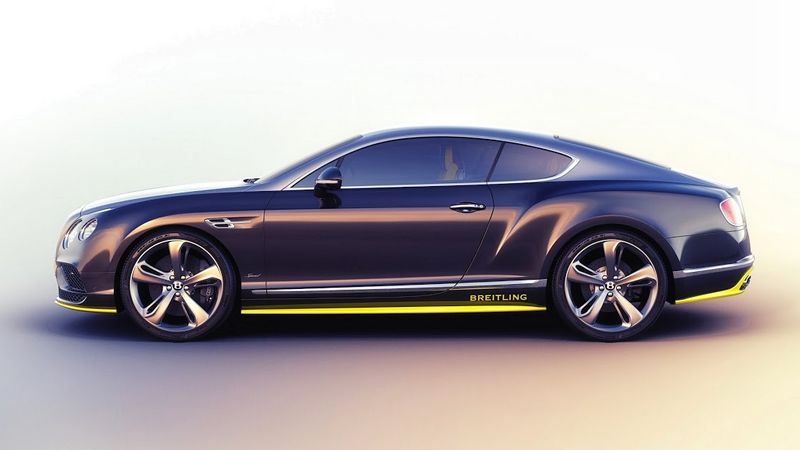 British luxury car manufacturer Bentley introduced seven limited edition handcrafted Continental GT Speeds inspired by the Breitling Jet Team. This exclusive series is limited to just seven cars, each inspired by one of the seven Breitling Jets.
Each car is individually numbered and corresponds to one of the seven Breitling Jets.
The series will debut at the Boeing Seafair Airshow on 31st July in Seattle, where the Breitling Jet Team is performing. The key for each Continental GT Speed Breitling Jet Team car will be handed over to its owner by the corresponding plane's pilot, but not until they have experienced a flight in the jet that inspired their car.
"The Continental GT Speed Breitling Jet Team Series demonstrates the level of customisation Mulliner can achieve for customers. Creating this very special edition has been an exciting experience for the entire team, taking inspiration from the Breitling Jet Team's grand tour," explained Geoff Dowding, Director of Mulliner.
The Breitling Jet Team, supported by the independent Swiss watch company Breitling, is the world's largest professional civilian flight team performing in jets. The team is comprised of seven L-39 C Albatros jets that can reach speeds of up to 565 mph and fly within just a few feet of each other.
The exterior is painted in a striking duo-tone split of Hallmark and Onyx with highlights colour matched to the exact Pantone of Breitling's unique Yellow, reflecting the trademark look of the L-39 Albatros Jets.
This bespoke colour theme is continued on the interior, with unique sculpted seats featuring accents in Breitling Yellow. The dashboard's carbon fibre fascia panel displays an image of the seven planes in their signature Avenger flight formation, with the corresponding jet highlighted in Breitling Yellow.
"Mulliner Limited Editions are rare by design and, as a result, they all have the potential to become instant classics, desired by many but driven only by a fortunate few," explained Bentley Motors.