Interim Tunisian President Moncef Marzouki announced plans last month to sell off the majority of presidential palaces once owned by ousted dictator Zine El Abidine Ben Ali. The earnings will then be used to create job opportunities for the nation's unemployed youth.
"Presidential palaces, except for the Carthage Palace, will be returned to the state at a first stage," Marzouki said December 16th. "In a second stage, they will be sold in a public auction with all transparency and clarity, and the proceeds that will be generated from the sale will be injected into employment funds."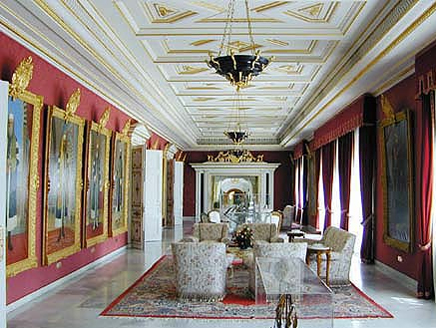 Ben Ali had many luxurious palaces in several Tunisian cities, the most prominent of which were Sidi Dhrif Palace in Sidi Bou Said, Hammamet Palace, Mornag Palace, Ein Darahem Palace, Sousse Palace and Cyprus Palace.
Via zawya.com . Read more here