Beautyfood atmosphere or the nature's simple beauty by Moschino CheapandChic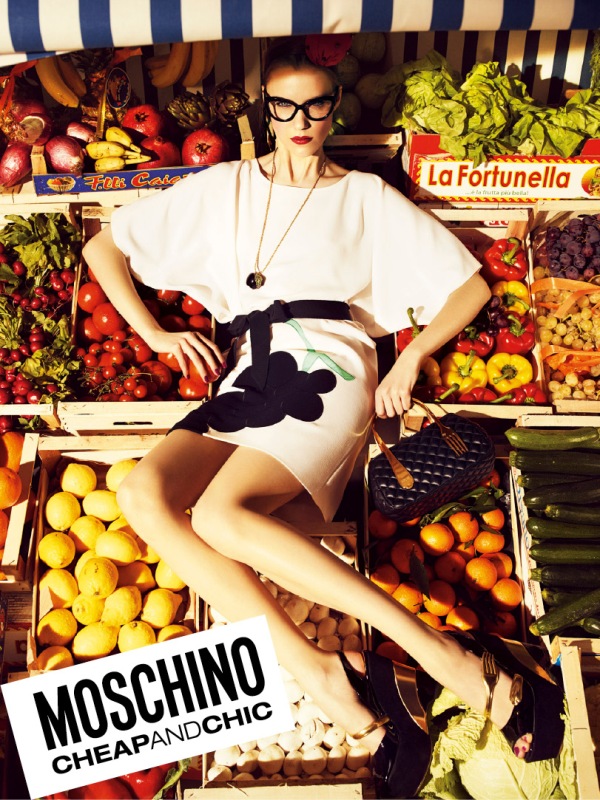 Beautyfood, is the slogan and concept of the Moschino CheapAndChic spring/summer 2012 collection launched with a touring event in New York City, London, the city chosen for the upcoming Moschino CheapAndChic fashion show, as well as boutiques in Milan, Paris, Rome, Berlin and Asia.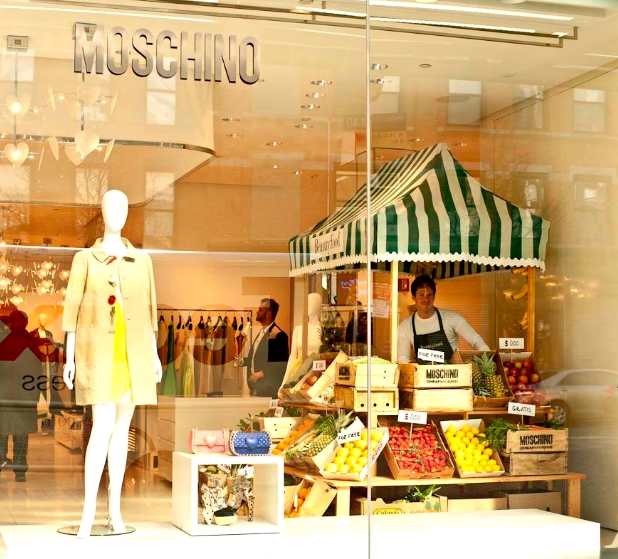 "To debut in London with Moschino Cheap And Chic is something I have been thinking about for a while. To have presence in a new city gives the younger line a stronger, more autonomous personality. London is renowned for its contemporary style and famous sense of humor making it the perfect place to exhibit Moschino Cheap And Chic's DNA and energy. I'm sure London will be the appropriate platform for this line to grow whilst still remembering its roots," said Rossella Jardini,  The Creative Director of Moschino.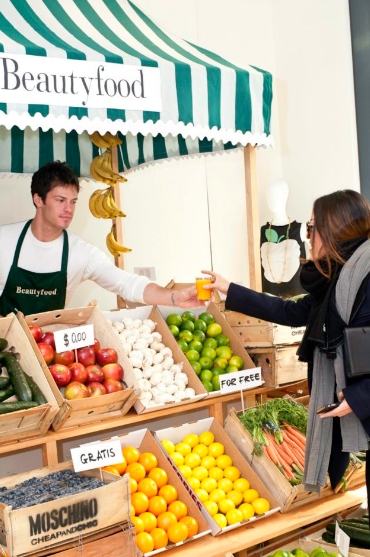 Guests will have the chance to experience the Beautyfood atmosphere and enjoy nature's simple beauty. A specially created market stand will hold delicious fruit and vegetables and sit side by side with the CheapAndChic Spring collection including the Strawberry Dress and wedges with a "fork" strap. Especially for the event, guests will be able to try beverages made from fresh fruit and vegetables and leave the boutiques with small bags full of complimentary fresh produce.