Euromonitor International, one of the leading providers of global business intelligence and strategic market analysis, has recently published a new report about beauty and personal care in Romania.
According to the report, the Romanian beauty and personal care market continued to grow in 2010 reaching a value of RON 3,940.5 million, although at a slower pace than in previous years. The prolonged economic crisis has prevented the resurgence of the market, and the VAT increase from mid-2010 together with reduced household income weakened performance. Trends were maintained as was a certain level of growth, but the crisis was not anticipated to last so long. While 2010 was not a bad year, neither was it as good as expected."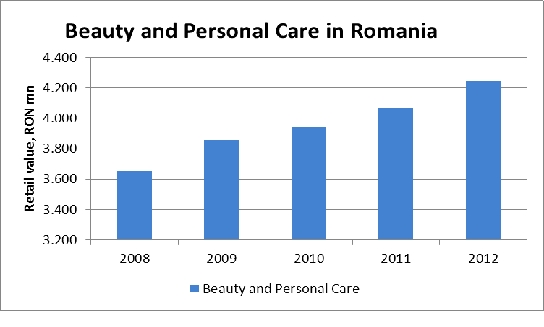 In recent years consumers have demonstrated increasing interest in how products are manufactured (environmental care) and what ingredients they contain. There is a preference for natural essences in the composition of almost all cosmetic products. Following the trends of a healthy lifestyle, consumers increasingly demand organic cosmetics which have the double benefits of both beauty and health.
More reports: euromonitor.com
[adsenseyu1]
http://www.euromonitor.com/