Promesse – Baume & Mercier's first new women's offering in nearly a decade.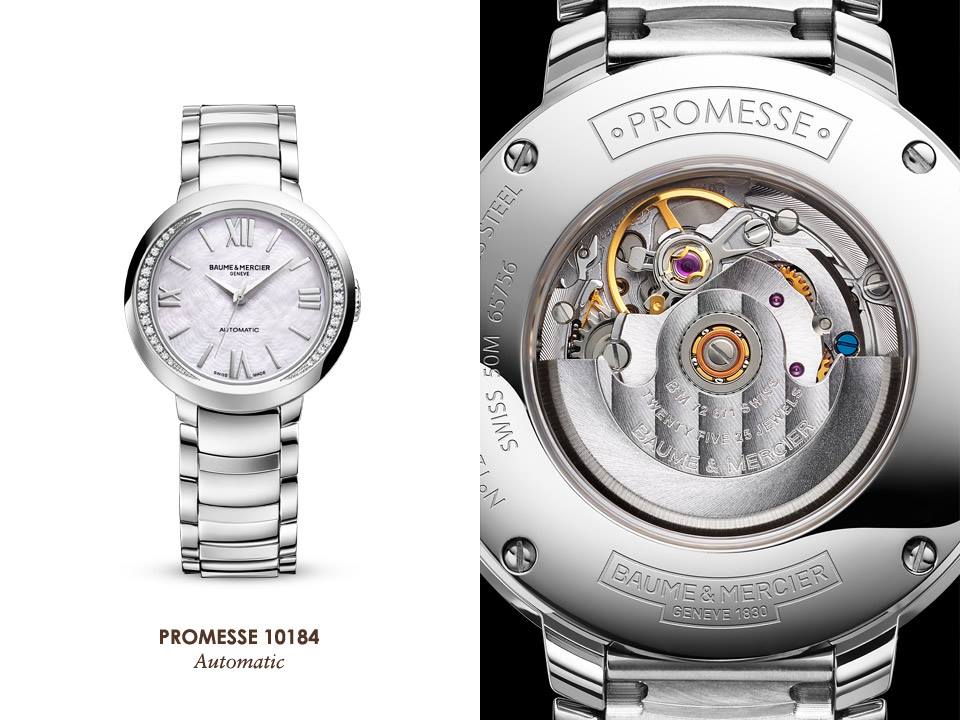 While Baume & Mercier, one of the oldest Swiss watch brands, may be predominantly known for its men's timepieces, it was actually a woman who inspired the brand's original designs. In 1869, Louis-Victor Baume gifted his daughter Melina, a gold pocket-watch. From then onwards, the brand began creating iconic jewelry-watch models epitomizing the Art Deco period. Their designs and inspired shapes were to make them powerful symbols of female pride.
For 2014, Baume & Mercier unveiled its first new women's offering in nearly a decade. Promesse, a "promise" in French, is meant to inspire women to hold one and celebrate a special moment close to their heart with this beautiful timepiece.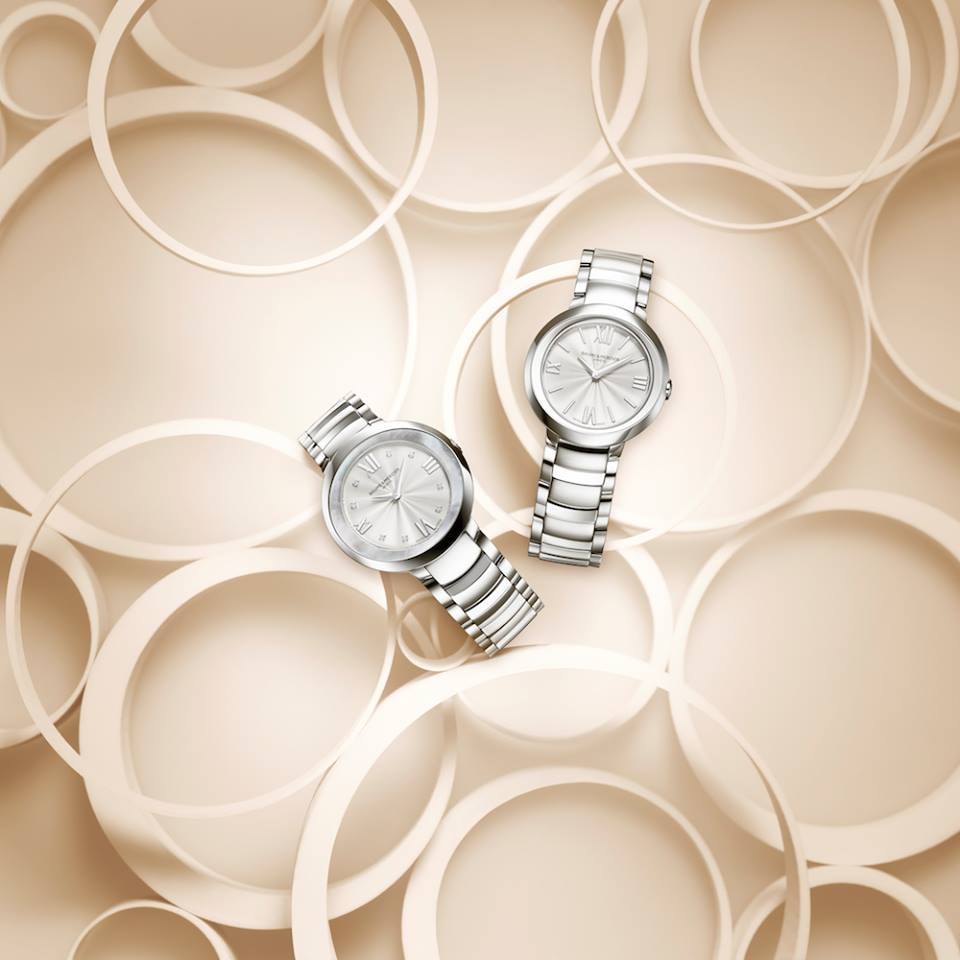 Promesse features an oval bezel nestled inside a soft, round case. Its sleek curves may be perceived as a visual interpretation rippling water, which is further enhanced by a mother-of-pearl bezel. The 14-piece collection includes both 30mm and 34mm sizes in both steel and two-tone 18K red gold. Available with or without diamonds, the collection also includes both quartz and automatic models on a bracelet or leather strap for every woman's taste.
To celebrate its launch, Baume & Mercier launched a worldwide contest today, "Make a Promise," in search of the world's most beautiful "promise." Like the promises that are now sealed in public spaces around the world with small padlocks, Baume & Mercier encourages everybody to share their own personal "padlock promise" to enter to win. The contest runs October 10-November 10, 2014; winner will be awarded their very own Promesse.