#GoodToBeBad. British Intelligence by Jaguar.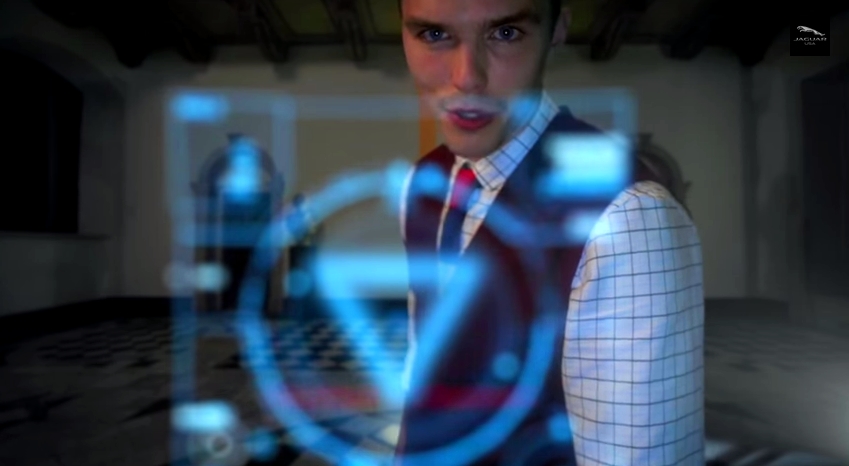 "British Intelligence" is an evolution of Jaguar's highly acclaimed "British Villains" campaign for the F-TYPE Coupe, which debuted to millions of viewers during this years' broadcast of the 2014 Super Bowl. British Intel includes also multiple first-to-market media platforms such as Google Glass and SoundCloud. British actor Nicholas Hoult is the star of the campaign filmed by Oscar-winning British director, Tom Hooper, who also directed the brand's "British Villains" campaign, in London.
Three 30-second TV spots and a 90-second digital film, capture Hoult's assertion that "just like in the movies, behind every cunning plan there is a brilliant mind." Hoult also appears in three web films that illustrate the rigorous quality testing that Jaguar models undergo before arriving in showrooms or hitting the road, including climate and crash testing.
Jaguar will be the first ever auto brand to create an augmented reality experience using Blippar, an app available on Google Glass. For the first time, users will be able to 'blipp' print advertisements in Conde Nast publications, by looking at them through their Google Glass devices, to activate additional digital content. The print advertisements will trigger video content that is directly accessible to Google Glass users, plus additional features when blipping from mobile devices.
The British high-end car manufacturer is also the auto-exclusive launch partner for SoundCloud, the leading audio platform that allows everyone to discover original music and audio, connect with each other and share their sounds with the world, which began debuting advertising in August.