Aston Martin V12 Zagato and De Macross GT1 set for Kuwait debut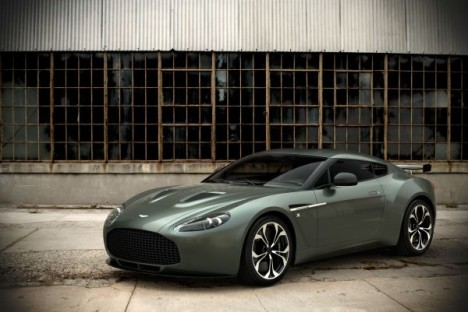 Luxury British automotive brand Aston Martin is to unveil the first production model of its V12 Zagato at the Kuwait Concours d'Elegance, which runs February 15-18. Canadian supercar maker De Macross is also rumored to be gearing up for a Kuwait launch of its GT1, an 800-hp, V8 beast.
The limited-edition Aston Martin V12 Zagato first premiered at the Villa D'Este Concours in May last year, but has until now only been seen in race specification whizzing around the Nürburgring — the production version intended for customers will be seen for the first time in Kuwait.
The first deliveries of the €395,000 hand-built Zagato model are expected later this year, informs AFP. The production is limited only to 150 items.
The Aston Martin model, based on the V12 Vantage, features a 6.0-liter V12 engine producing 510 bhp (380 kW) and a aluminum and carbon-fiber body with a bespoke interior.
Kuwait Concours d'Elegance is in the Italian style as are many revived Concours d'Elegance held since 1980s. The focal point of the show is hand-made classic cars, featuring automobiles from the early stage of the automotive industry through to bespoke cars of the mid-1970s.