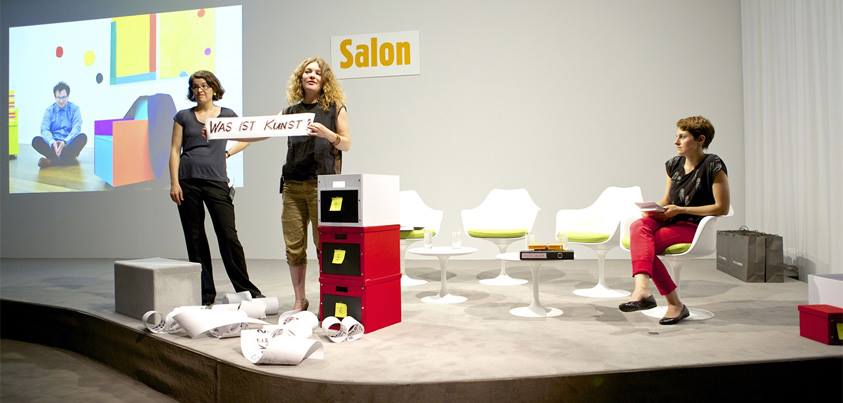 The 2013 edition of Art Basel in Miami Beach drew strong praise from collectors, gallerists, critics and visitors. Featuring 258 leading international galleries from across 31 countries, the show confirmed its positioning as the leading art fair of the Americas.
A favorite sector among museum directors and critics, Kabinett offered visitors many of this ear's highlights. 25 select galleries presented curated exhibitions within their booths, including work by Marina A ramović
(L ciana Brito Galeria); José Bento and Raymundo Colares (A Gentil Carioca); Richard Fauguet (Art : Concept); or Al Taylor (Niels Borch Jensen Galerie), to name just a few.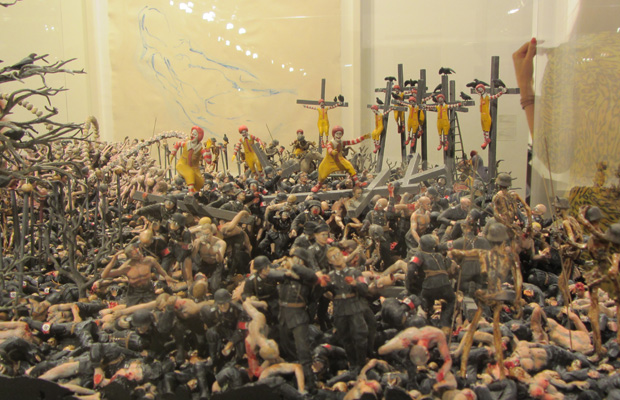 Positions offered a tight selection of 16 galleries from 12 countries, each providing an opportunity to discover the work of an individual emerging artist.
Following the long success of a dedicated sector for prints and limited-editioned works at Art Basel's show in Switzerland, the debut Edition sector of the Miami Beach show featured Alan Cristea Gallery, Crown
Point Press, gdm, Gemini G.E.L. LLC, Sabine Knust, Carolina Nitsch, Pace Prints, The Paragon Press, Polígrafa Obra Gràfica, Singapore Tyler Print Institute, Paul Stolper Gallery and Two Palms.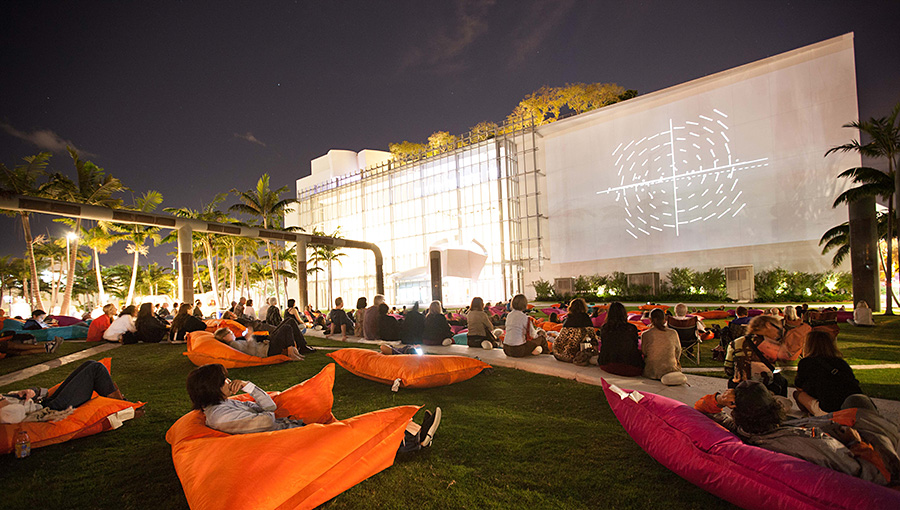 Art Basel in Miami Beach 2013 attracted an attendance of 75,000 over the five show days, a seven percent increase over last year. Over 140 museum and institution groups from across the world – as well as renowned private collectors from the Americas, Europe, Asia and emerging markets – attended the show.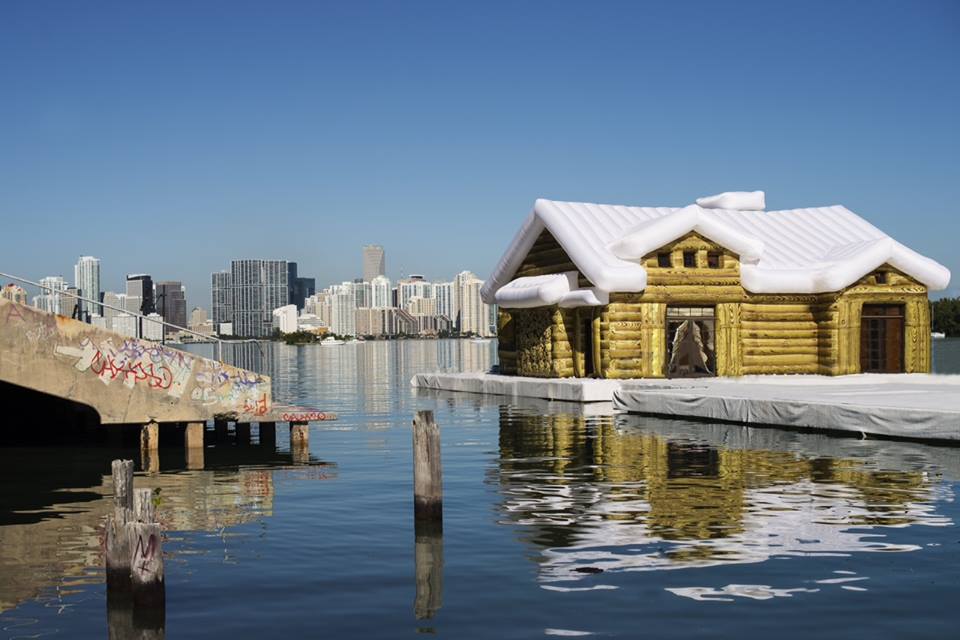 Art Basel partner Audemars Piguet presented 'Curiosity' with Galerie Perrotin, a monumental artwork by Kolkoz. This work of art took the form of a Swiss chalet floating in front of the iconic modernist structure, the former Miami Marine Stadium.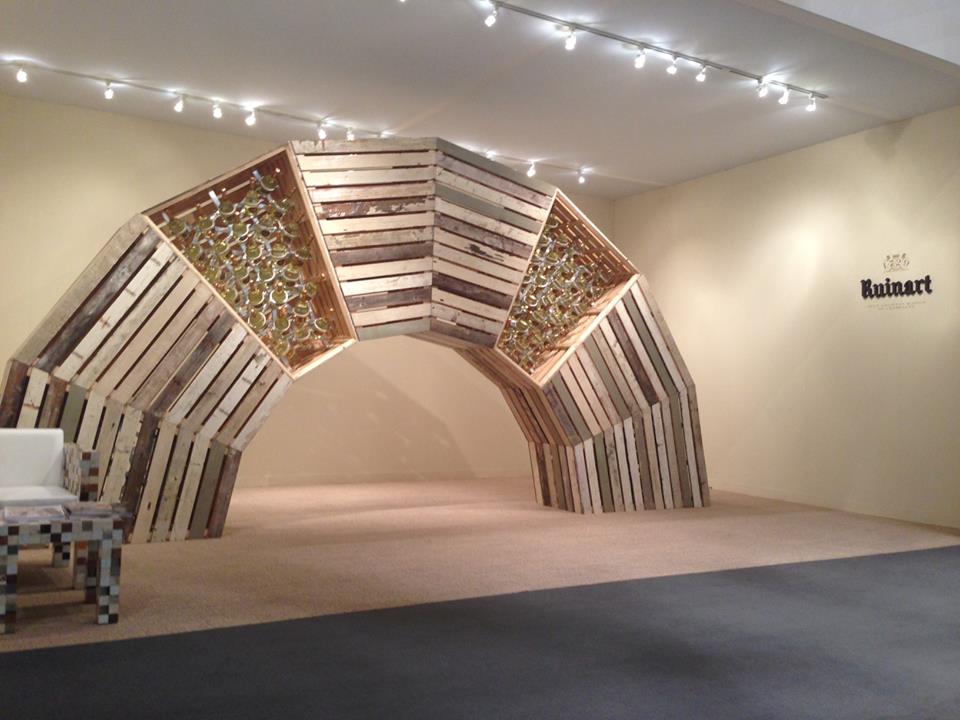 Ruinart Champagne celebrated its partnership with Art Basel by showcasing limited edition champagne boxes and a large-scale installation crafted by the Dutch designer and artist Piet Hein Eek.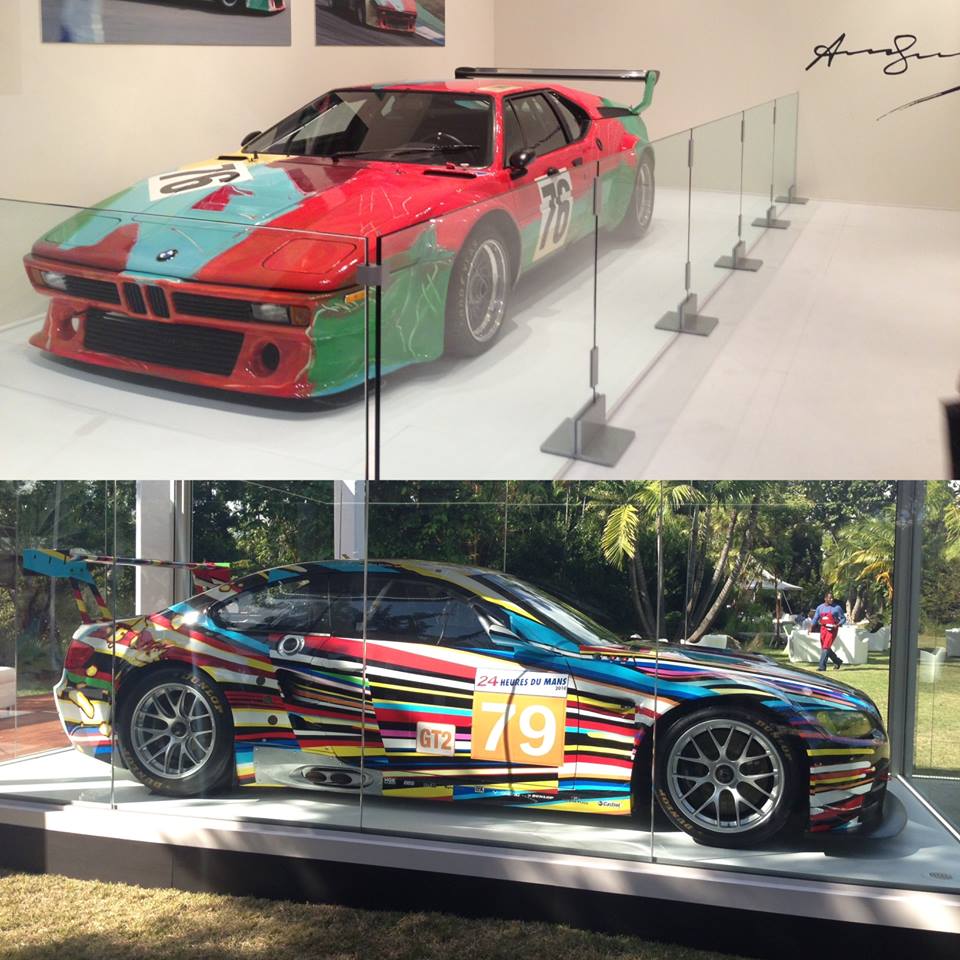 The legendary 1979 Andy Warhol M1 Art Car and the BMW Art Car by Jeff Koons were on display in Art Basel's Collectors Lounge and the Botanical Garden, respectively.
Public, the outdoor sculpture sector – produced in partnership with the Bass Museum of Art – was curated for the first time by Nicholas Baume, Director and Chief Curator of New York City's Public Art Fund. Under the theme 'Social Animals', the exhibition featured over 30 large-scale sculptures and installations by 24 leading and emerging international artists, including Huma Bhabha, Mark di Suvero, Matias Faldbakken, Sam Falls, Tom Friedman, Jeppe Hein, Thomas Houseago, Alicja Kwade, Richard Long, Charlotte Posenenske, Pascale Marthine Tayou, Oscar Tuazon, and Maarten Vanden Eynde.
Curated for the third year by David Gryn of London's Artprojx, the Film sector included over 70 film and video works by and about artists, drawn from the show's participating galleries. An estimated 1,000 visitors attended the free screenings in SoundScape Park on the 7,000-square-foot outdoor projection wall of the Frank Gehry designed New World Center. Selected by Zurich film connoisseur This Brunner, the feature film 'Nan Goldin – I Remember Your Face' (2013) by Sabine Lidl held its United States premiere, followed by a Q&A with the artist and the director.
The Pérez Art Museum Miami opened its new Herzog & de Meuron building with exhibitions including 'Ai Weiwei: According to What?', and commissioned projects by Yael Bartana, Bouchra Khalili, Hew Locke and Monika Sosnowska. Additional significant museum shows across South Florida included: 'Tracey Emin: Angel without You' at the Museum of Contemporary Art, North Miami; 'Piotr lańs i esl' at the Bass M se m o Art; 'Phyllida Barlow: HOARD' at the Norton Museum of Art; and 'The Birth of Rome' and 'Rendering War: The Murals of A. G. Santagata' at the Wolfsonian-FIU.
Want more from Art Basel in Miami Beach? Chech the Instagram feed. Follow @artbasel on Instagram.