Armani/Casa. Now in Beijing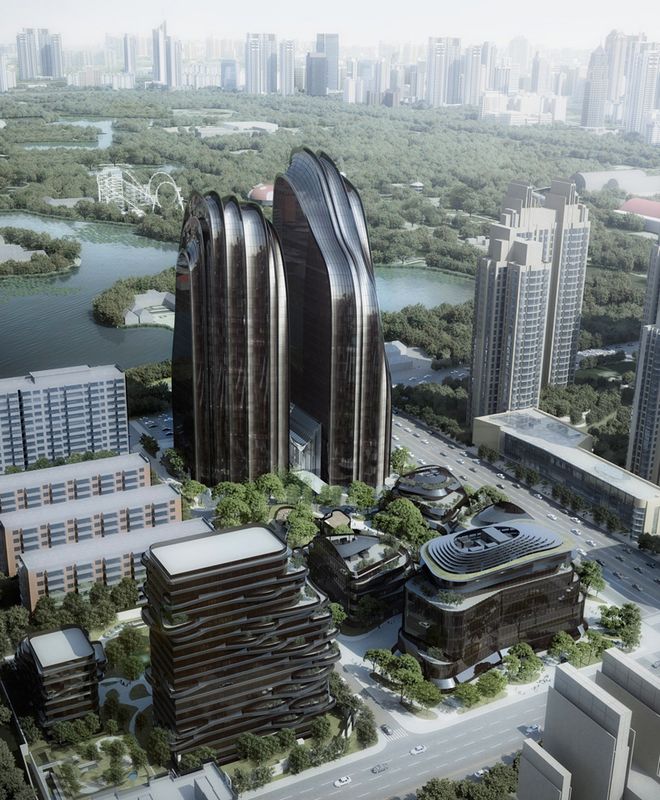 Beijing will have an Armani/Casa residential project developed with Chinese real estate company group Smart Hero. Armani/Casa has signed a deal to create the amenities and common areas of an eco building in Bejing's Central Business District conceived by architect Ma Yansong of MAD architects.
Surrounded by the Chaoyang Park, the largest urban park in Asia, chaoyang park plaza in Beijing features landscaping-inspired design with over 120,000 square meters of commercial, office and residential buildings. Called the leading green building project in China, the new residential complex is slated for completion by 2017.
"I'm very happy to collaborate on the development of this complex in Beijing, one of the most charming cities in the world," Giorgio Armani told WWD. "The Chinese concept of 'Union of Nature and Man' perfectly fits the aesthetic I developed for Armani/Casa, which constantly aspires at creating a sense of harmony inside the indoor spaces while respecting their natural context."
With so much open spaces and terraces, one of the greatest problem the project has to face is Beijing's pollution. But the two asymmetrical towers rising as tall mountains and giving the impression of being affected by erosion feature a sophisticated ventilation and filtration system that draws air inside.