Multi-Modal Mobility Solutions.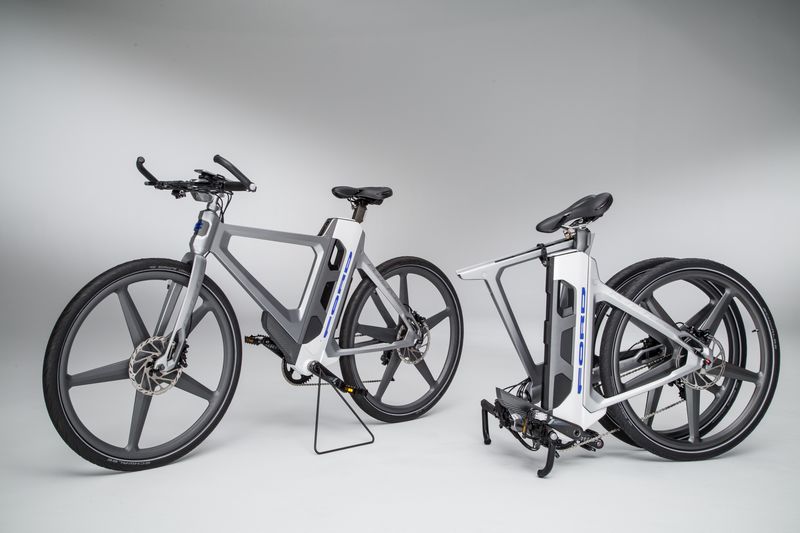 In many cities, driving your vehicle from home to work is not feasible. Here is a possible solution. Ford Motors revelead a new electric bike and a prototype smartphone app that makes using the eBike even easier for urban commutes.
MoDe:Flex is Ford's third, most versatile eBike yet – easily reconfigurable for different needs. The bike's center frame assembly includes the motor and battery, while the front and rear assemblies and wheels can be configured for road, mountain or city riding. The bike folds and stores inside the car – where it can be charged while stowed.
Like the MoDe:Me and MoDe:Pro eBikes introduced in March, Ford MoDe:Flex connects seamlessly with a rider's smartphone thanks to the MoDe:Link app. The app harnesses real-time information regarding weather, congestion, parking costs, time, traffic and public transportation. It includes eyes-free navigation, route planning, and health and fitness information.
It also helps to identify the most efficient and cost-effective mode of transport for a journey.
A new extension of MoDe:Link for the smartwatch brings all of the real-time data and functionality to the eBike rider's wrist. This includes the "no sweat" mode, which increases electric pedal assist based on heart rate – ensuring riders gets to their destinations without breaking a sweat. The wearable device also provides safety notifications. Hazards, such as potholes ahead, are signaled through vibrating handlebars, plus the smartwatch alerts the rider and beeps.