Electric Bicycle Built For Two.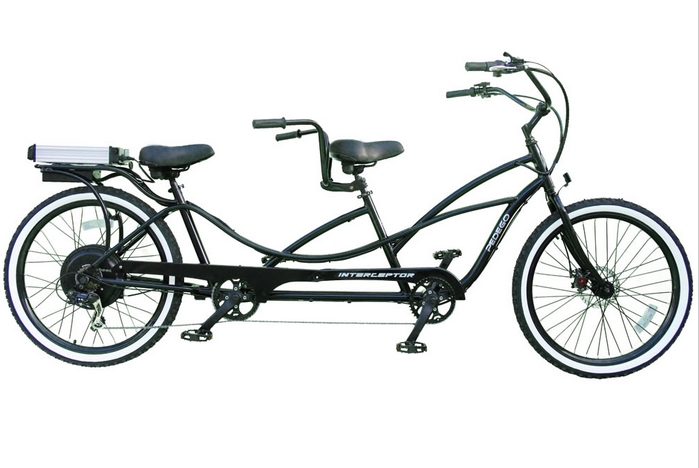 What is the only thing better than riding an e-bike? Riding tandem with a friend! The black electric powered tandem by Pedego brings out the essence of the beach cruiser lifestyle. The company have revved up this double fun machine with its 48 volt propulsion system giving the riders that extra punch of power for those difficult headwinds or hills.
This electric bicycle built for two assists riders up to 20 mph in relaxed comfort. A twist of the right handlebar controls the motor's variable speed while a push of the thumb changes the six gears; pedaling will increase speed further than 20 mph. Front disc brakes and rear hub brakes are controlled by the front rider. A full charge of its detachable 48-volt lithium battery from its portable AC charger provides up to 25-mile journeys (depending upon rider weight and terrain).