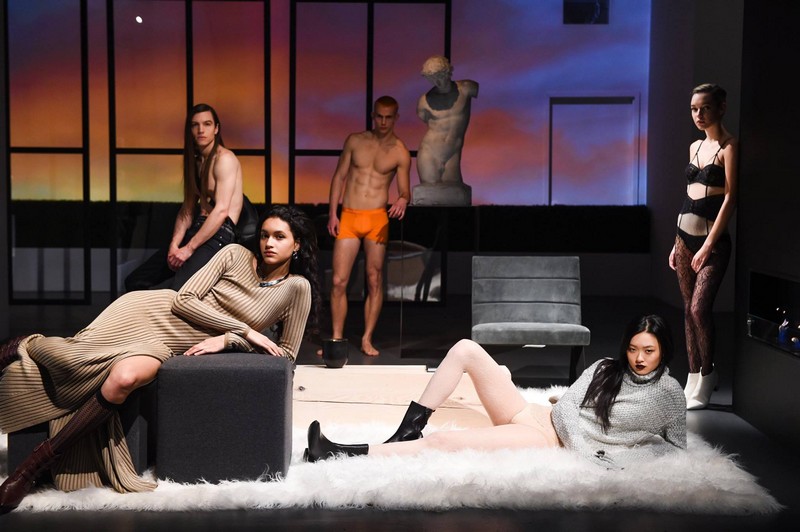 ---
This article titled "All change at Calvin Klein" was written by Lauren Cochrane, for theguardian.com on Tuesday 19th April 2016 18.12 UTC
Calvin Klein has announced that Francisco Costa and Italo Zucchelli will be leaving the company. As creative directors of womenswear and menswear respectively, the two men are making way for what the company describes as a way to "unify all Calvin Klein brands under one creative vision" with more details to be announced "in due course".
Fashion insiders will be putting their money on Raf Simons becoming Calvin Klein's new creative director. Since leaving his role designing womenswear at Christian Dior in October, there have been rumours that the designer will be joining the US brand.
Costa and Zucchelli joined Calvin Klein in 2003 – and are widely thought to have been handpicked by Klein himself, as he took a backseat after selling his label to Phillips-Van Heusen for $700m (£486m) in the same year. Their work has been largely Klein approved: tasteful, simple and minimal from Costa; streety, slick and body-conscious from Zucchelli.
In a statement, CEO Steve Shiffman described the unifying move as "the beginning of another significant chapter in Calvin Klein's brand legacy". It is part of a wider plan that saw the firm bring the underwear and jeans businesses back into the group in 2013, with the aim of building it into a $10bn global powerhouse.
Should the rumours be true, Simons would be a good fit. This aesthetic – a mix of slick minimalism and cool cult references – works for Calvin Klein, a label that has played with both of these qualities since it was founded in 1968. The enormity of the brand provides new territory, however. If Dior involved ready-to-wear, couture, cosmetics and accessories, Calvin Klein boasts around 25 product categories, from underwear to jeans and fragrances. Simons, who has been vocal about leaving Dior to achieve a better work-life balance, would arguably be busier than ever.
guardian.co.uk © Guardian News & Media Limited 2010
Published via the Guardian News Feed plugin for WordPress.