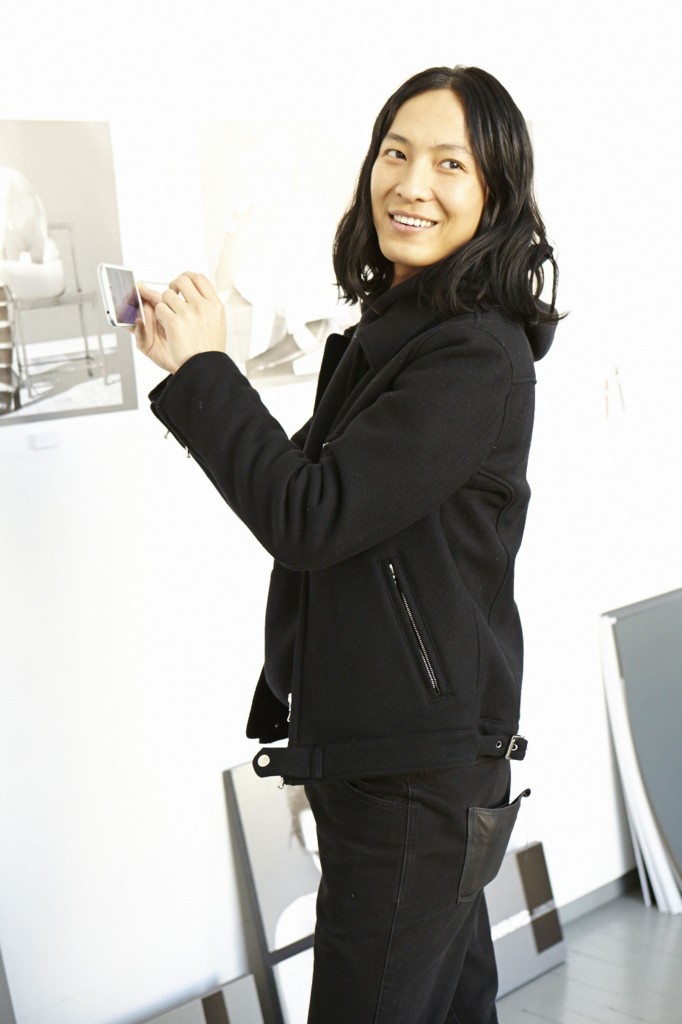 Internationally recognized designer Alexander Wang and Samsung Mobile partner for industry's first crowd- sourced design process to benefit Art Start Charity. The print will appear on a limited-edition bag that will be sold in key markets around the world to raise funds for Art Start, an award-winning, nationally- recognized charity that uses the arts to nurture the creative talents of at-risk children and youth.
Alexander Wang will engage a group of special friends, stylists, photographers, and others to create "doodles" – an image, pattern, or a photo – on their GALAXY Note II device. Gathering from active idea- capturing and immediate-sharing, the celebrated New York designer will then curate these sketches into one collectively-inspired final print.
"I am most inspired from my everyday life and the people that surround me, so the idea of a co-creation with the people that I admire and respect the most is very exciting," said Alexander Wang . "This collaboration represents a new way that technology and style can come together. And, through a concerted effort, I am happy to be a part of supporting such a great charity as Art Start that embraces creativity and art in a way that can change lives."
"Wang's passion for experimentation, his playful sensibility and his on-the-go lifestyle are the traits that we seek to empower with the Samsung GALAXY Note II," said Younghee Lee , Executive Vice President of Samsung Mobile. "Technology is becoming more deeply linked with the creative processes of fashion designers, and Samsung products are empowering users with the freedom to be creative and productive without limits. As technology and fashion converge, we will continue to create products that inspire passion through innovation."
Art Start is a New York City-based non-profit organization that uses the arts to save lives and to transform communities. Focusing on at-risk children and youth between the ages of 5 – 21, Art Start's creative arts workshops seek to nurture the creativity and talents of their youth participants, while instilling the confidence to pursue meaningful opportunities in life.
"As we have found over the past 21 years, art is the starting point of a process; the medium through which change takes place," said Johanna De Los Santos , Executive Director at Art Start. "By partnering with Alexander Wang and Samsung mobile, we'll be providing our youth with exceptional opportunities that are typically not available. By inspiring and enabling our participants with technology, industry mentorships and direction, we'll demonstrate how creativity begets success and happiness."
In addition to partnering with Wang, Samsung mobile is also an official sponsor of New York Fashion Week. Samsung mobile will host an exclusive VIP lounge that will engage and inspire the fashion elite with the power of the Samsung GALAXY products.