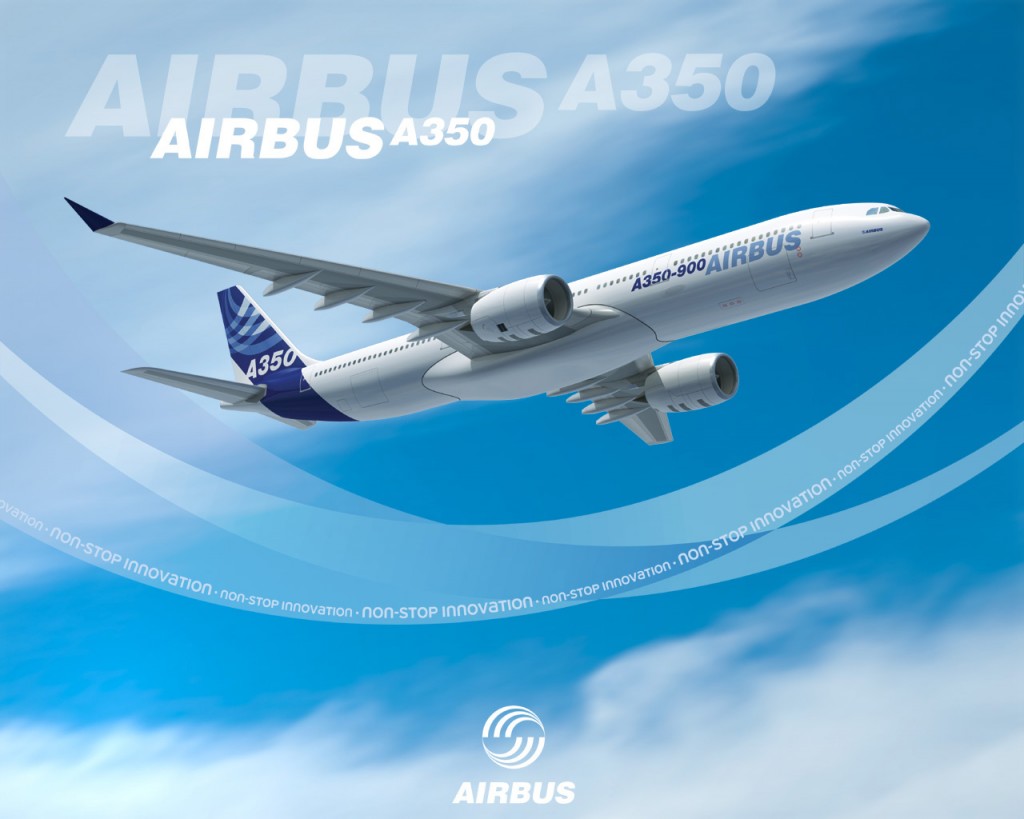 Airbus parent EADS pushed back its A350 carbon-fibre jetliner by six months with a 200 million euro charge as it seeks to avoid errors like those that nearly derailed Europe's A380 superjumbo.
Despite storm waves in Western economies, Airbus and Boeing, who dominate the $70 billion aircraft market, are boosting output to meet demand from Asia and the Middle East.
EADS operating profit fell 15 percent to 322 million euros in the third quarter as revenues fell 4 percent to 10.751 billion euros. Net income rose sharply to 312 million euros.
The Franco-German-led group said it expected strength in the commercial market to boost 2011 operating profit to 1.45 billion euros rather than staying flat at 1.3 billion euros.
EADS said the A350 would enter service in the first half of 2014 instead of late 2013. It pushed the start of the first final assembly back three months to the first quarter of 2012.
The A350 aims to compete with Boeing's 787 Dreamliner which entered regular service this month, three years late due to problems in mastering the same lightweight carbon materials.
Airbus and Boeing see a market for several thousand of the twin-engined planes which aim to save costs by some 30 percent.
[adsenseyu1]
More:  reuters