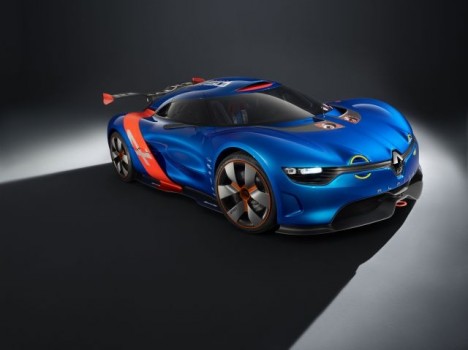 Renault x Caterham Alpine sports car will be launched by the end of 2015, announced Renault's officials.
According to Renault marketing head Stephen Norman, the new Alpine will be "light and look different, and have a touch of French dash. […] We know who the buyer is: he's either French or a Francophile. And the car has technical innovation as part of its DNA."
"Developing this concept car was a great adventure. It was a catalyst for creativity. We wanted to make a Berlinette that was of our time, and which boldly embodies Renault's passion for motorsport. We were guided by our hearts and emotions," said Axel Breun, Concept and Show Car Director.
The French-styled, Miata-like, Boxter competitor is expected to have a price tag around £50,000 and is predicted to have a 250-horsepower Renault engine, according to autoblog.
Renault is also partnering with Ateliers Ruby to produce helmets for the concept car. The helmets feature the concept car's identity with its exclusive blue color, a contemporary take on "Alpine blue". Ateliers Ruby is a luxury brand based in Paris and dedicated to mobility. Headed by Jérôme Coste, it creates luxury helmets and equipment aimed at independent lifestyles and freedom-loving bikers and "gentlemen drivers" in search of adventure.