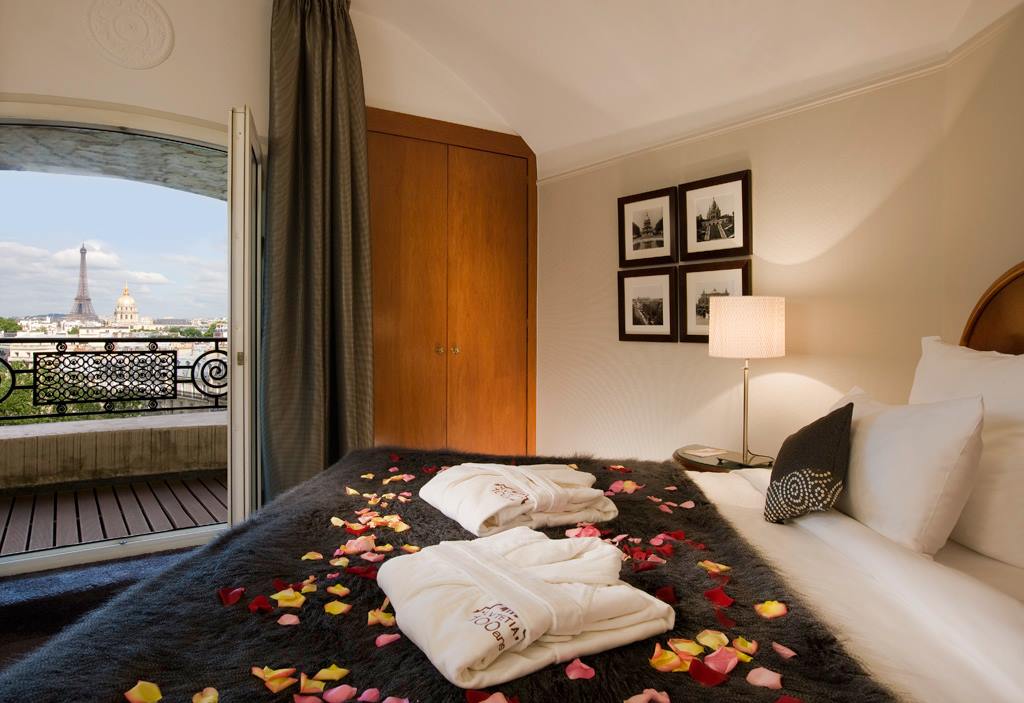 Following similar makeover moves by hospitality rivals, Paris' luxury hotel Lutetia built in 1910, a modern-day reflection of the Belle Epoque and Art Deco periods closed for a three-year renovation. The renovations will be overseen by French architect Jean-Michel Wilmotte.
Ambassador since 1910 for the French art de vivre and symbol of prestige and refinement, the Hotel closed its doors for 3 years of renovation work; "an interlude devoted to restoring and renewing this legendary French heritage establishment while safe-guarding its much-loved soul". After the renovation work, the Lutetia will join "The Set" collection of luxury hotels, including Café Royal in London and Conservatorium Hotel in Amsterdam.
Le Lutetia follows in the footsteps of the Plaza Athenee, Crillon, and Ritz, which have all closed for extensive revamps. Lutetia's famous guests included Pablo Picasso, Charles de Gaulle and James Joyce.
"Le Lutetia has always been a beacon of the Left Bank," said author Pierre Assouline, who has used the hotel as a setting for one of his novels.
This transformation, orchestrated by French architect Jean-Michel Wilmotte's firm, will bring contemporary design to the hotel while preserving its heritage and unique charm, part of the property being a registered historic site. "Our collection wanted to use a French architect with a good working knowledge of the city of Paris and experience working on National Heritage sites because each hotel in our collection takes its roots in the history and culture of its environment", explained Georgi Akirov, The Set Hotels. The Israeli real estate group Alrov bought the luxury hotel in 2010.
"The Lutetia is an extraordinary, legendary site. To revive its splendor and make it a 21st hotel that meets the criteria of 'The Set', the Art Déco and Art Nouveau architectural elements from the past will be blended with contemporary design", said architect Jean-Michel Wilmotte.
The brasserie will be enlarged to create seating for 240 guests and the ceiling raised to double its original height with a mezzanine on the first floor.
A patio will be created at the center of the hotel, replacing the Ernest salon, allowing guests to fully enjoy this new outdoor haven of peace at the heart of the Capital.
As for the suites, they will be more spacious and additional services will be included, such as a 700m2 spa, also open to outside clients, equipped with a fitness room and swimming pool. The current Borghèse salon will be transformed into a Jazz Club, while an adjacent library will host future literary and artistic events, always a point of pride for the hotel.