Exuberantly floral: Madly Kenzo
Evanescent, fragile, sensual and delicate, the silhouette of butterflies always inspired fairy tale moods. Their pulsing dance in a flower field and the deadly attraction to light inspired the story of exuberantly floral Madly Kenzo scent.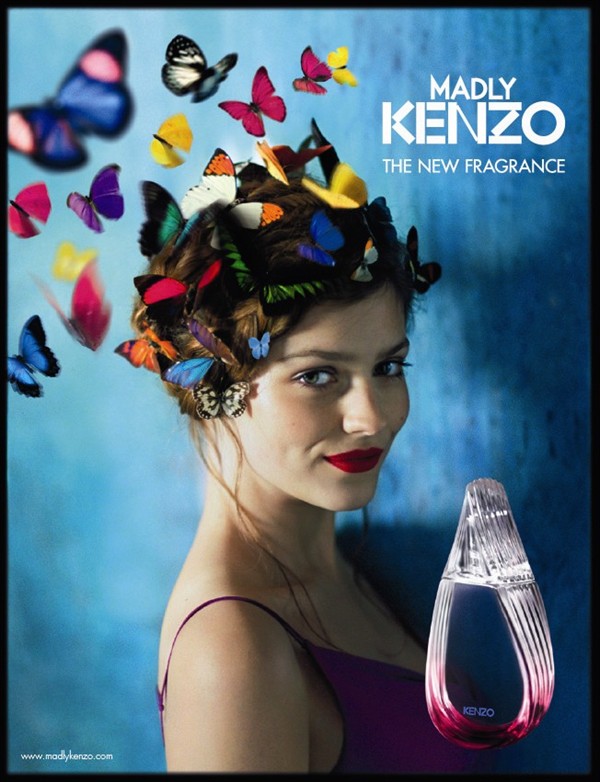 Perfumer Aurelien Guichard imagined for the new Kenzo perfume an explosion of heliotrope, a rarely used ingredient in perfumery. The heliotrope heart was matched with fresh orange blossom and rose deep notes. Woody cedar, sweet vanilla and intoxicating incense form a base for this fragrance that immortilises the most evanescent of creatures caught in stasis.
Madly Kenzo's flacon (Madly Kenzo Eau de Parfum and Eau de Toilette) is a piece of art in itself. The fluttering butterfly's wing inspired famed architect Ron Arad to concieve a graduated pink colored glass recipient. The image of Madly Kenzo Lepidopteran campaign is Amber Anderson, encircled by a crown of colorful butterflies.