BMW Zagato Coupe has a cousin that made its debut appearance at the 2012 Pebble Beach Concours d'Elegance in US. The car exudes a special exclusiveness and a sporty vibe, representing a stellar partnership between the German automobile brand and the Italian bespoke coachmaker.
Zagato body specialists imagined a low-lying kidney grille, embellished with distinctive z-design grating, set off by twin circular headlights and a "three-dimensional front apron shape", plus a strip of LED lighting set above the headlights.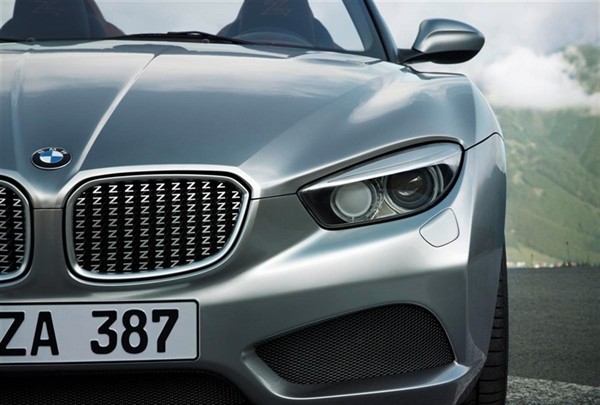 Found on almost every Zagato car, the hallmark Zagato double-bubble roof in the soft-top cover, called the "doppia gobba", accentuates the sculptural proportions of the rear-wheel-drive Roadster.
The forms of the BMW Zagato Roadster are brought to life by an exclusive exterior paint finish in a brilliant grey with unusual depth. The car seems to be wraped in liquid metal that ranges from dark grey to light silver.
The visual connection between the inside of the car and its exterior is made with a strip of brown leather. The warm brown tones reappear in the interior, including the contrast stitching of the seats, the steering wheel and doors, and the centre console.