The Charles Hotel in Munich offers a €2,500 diamond in a champagne flute. The Night of the Diamond with a renowned jeweler on the guest list who might announce you as the lucky winner of a flawless 0.5 carat diamond worth 2,500 euros.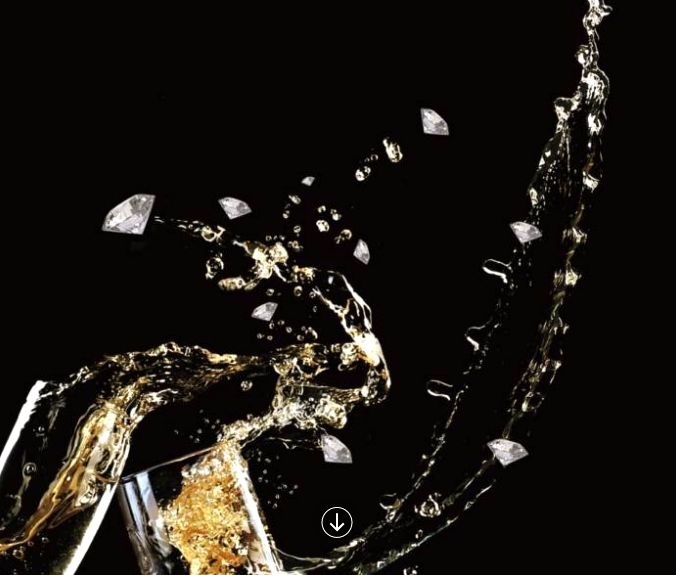 The Charles Hotel in Munich, Germany offers each New Year's Eve celebration guest a chance to take home a crystal at the bottom of their champagne flute. The dazzling party is organized in partnership with the jeweler Bucherer who will place a real diamond valued at €2,500 (around $3,150) in the champagne flute of one lucky guest.
Upon the arrival every guest will be greeted with celebratory champagne, with a crystal shimmering at the bottom of each glass. One of them is a genuine diamond symbolising a brilliant New Year to come. The examination of diamonds will be taking place in between eight lavish courses until the lucky winner is revealed.
The hotel offers also a private version of the celebration called "Private Night of The Diamond." The top-notch New Year's Eve party above Munich's rooftops surrounded by family and friends will cost € 20.000 for up to 12 guests. Italian chef Giovanni Russo will serve a lavish 8-course menu in Montforte's artfully decorated dining room, while a pianist is performing soulful jazz on the genuine Bechstein grand piano. Excitement will reach its peak when one of the guests will find a real 0.5 carat diamond at the bottom of a Champagne glass.