Most of the luxury industry insiders seem very optimistic. Wealth-X Luxury Sentiment Survey.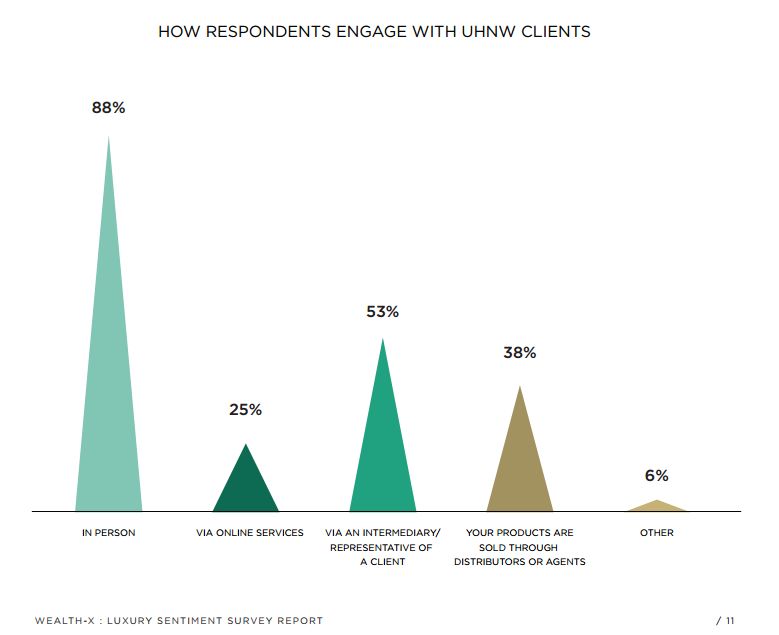 Despite slowing global demand and consumption, luxury industry executives are optimistic about the first quarter of 2014, with nearly 80% confident they will see an increase in revenue from ultra high net worth (UHNW) individuals during the period, according to the inaugural Wealth-X Luxury Sentiment Survey Report.
More than 30% of those polled expect revenue to rise by more than 10% in Q1 2014, the report shows.
The electronic survey conducted in January 2014 polled global senior luxury executives from various luxury sub-sectors.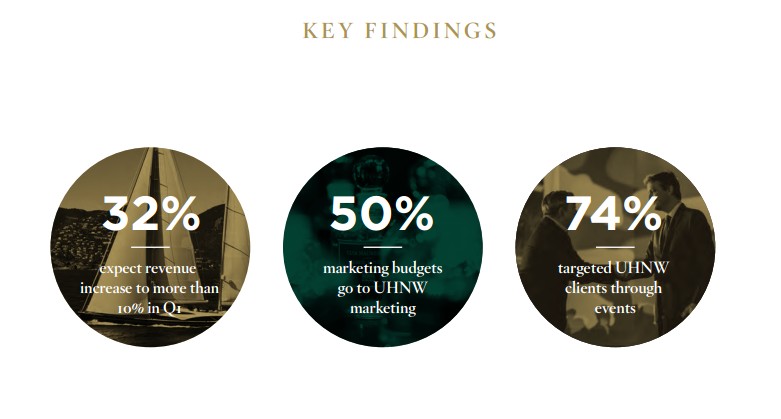 The luxury industry values its relationship with UHNW individuals. In fact, only 9% of respondents said they did not specifically define UHNW individuals. These respondents predominantly use their knowledge of individuals' properties, salary, private and luxury holdings as indicative of a client's net worth. Other assets such as art collections, private jets and other holdings such as wine were mainly important for respondents associated with these types of goods.
58% of respondents suggested that the main challenges in Q4 2013 were increased competition and decreased demand. However, a number of respondents added that the after-effects of the global financial crisis still had a negative impact on their operations.
Only 25% of respondents engaged with their UHNW clients via online portals: 75% of respondents appear not to engage with clients through online services at all, or consider their use to be insignificant. The main sub-sectors using online portals were the hospitality & services; information services and yachting & boating sub-sectors. Firms that engaged through intermediaries and/or representatives were mainly in the hospitality & services sub-sector, providers of big luxury items, arts & collectibles, services and spirits & wines. These last two types of luxury providers were also the most likely to engage via distributors or agents.

Manufacturers of big luxury items such as yachts and private jets are particularly optimistic for the coming year, with 87% of respondents expecting growth in revenue and more than 33% expecting an increase of more than 10% in Q1 2014's revenue compared to Q4 2013. 50% of respondents stated that North America was responsible for the largest share of their revenue and 53% expect North America to experience the largest growth in Q1 2014.90% of respondents felt that, although UHNW are the main clientele, targeted marketing is not required. However, these firms seem to have the most diverse marketing campaigns, using marketing, direct mail and events to maximise their market
share.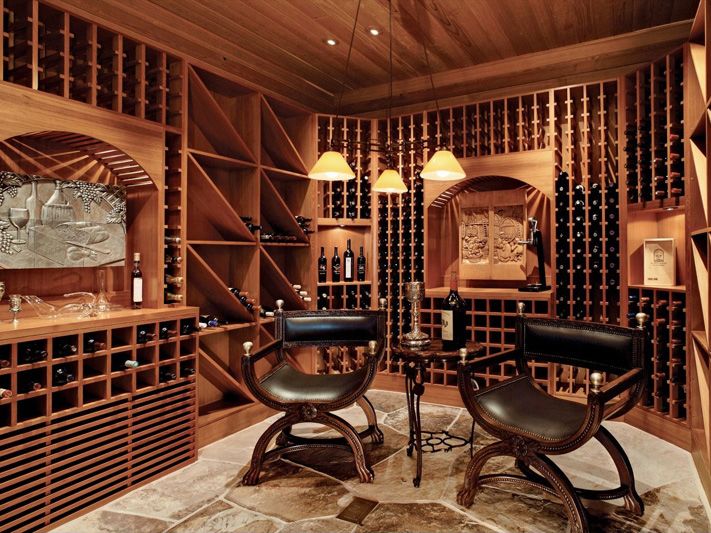 Responses from the wines & spirits and art collectibles subsectors of the luxury industry were similar to those for big luxury items in terms of optimism for the coming quarter. Of interest, however, is that these respondents indicated that both Asia and Europe were the regions responsible for the largest share of their revenue and more than 50% of respondents expect Asia to display the largest growth in Q1 2014.
Below are other key findings from the report:
71% indicated they were likely to expand into new markets;
77% saw increased UHNW customer enquiries;
64% believed that customers will make more purchases in Q1 2014;
76% said their clients were mostly domestic, not tourists;
Asia and North America were selected by participants as the locations that are most likely to have the fastest revenue growth for Q1 2014;
67% expect that Asia will contribute the largest Q1 2014 growth in the hospitality and services sector;
87% expect revenue growth in the yacht and private aviation sectors;
50% indicated that more than half of their total marketing budget goes to UHNW marketing;
55% plan to start targeting UHNW individuals or increase existing targeting of UHNW clients;
74% said they targeted UHNW clients through events.