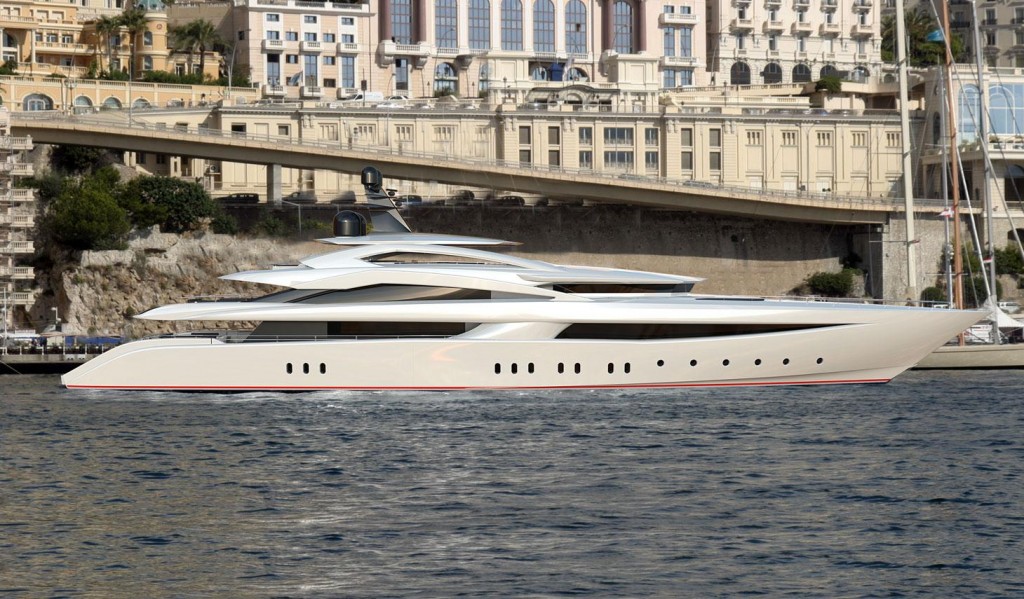 The new Columbus Sport Oceanic yacht created in a tight collaboration with Studio Vafiadis is designed to have the hybrid propulsion option among many other environmentally friendly features.
"The sea is something we need to respect and preserve for future generations," says Giuseppe Palumbo, CEO of the Group. Columbus Yachts is currently building 4 superyachts, scheduled for delivery by 2016. The deliveries include the second Columbus Sport Hybrid 40m and a 57m Classic Line full displacement vessel.
Part of the cutting-edge stylistic approach are a state-of-the-art beach club/SPA in the aft lower (sized as a 70 meters yacht) facing directly the water through a "gigantic" swimming platform, all accessible from a lobby hidden in the Main Deck, plus an uninterrupted Fly Bridge, ideal both for relax, as well for party, with a well sized jacuzzi and related comfortable and panoramic sunbeds, plus dining and lounging area, all served by a full bar.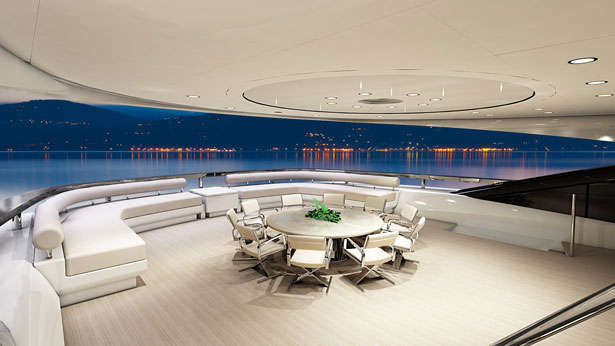 The Interiors hosts two big salons on the Main and Upper Deck, that can be the set of formal or more familiar settings, both of them framed by big glazing, offering spectacular views.
The guest accommodations are spread in a total amount of 6 cabins: 4 of them located strategically on the Main Deck, plus a spectacular owner's bedroom located in the fore Main Deck, after a private lobby entrance. The last cabin, located in the fore Upper Deck, is a VVIP Suite that can play the role of a small Master. Large technical spaces plus a Tender Bay and the Engine Room are in the Lower Deck, optimized to offer the best of the space available to the beach area. Both the elevator and the guest stairs are reaching the Lower Deck with a dedicated entrance to the Owner from the sea that, unused, can become a Gym with direct access to the water.