Q by Aston Martin: The unique Neiman Marcus Edition Vanquish Volante.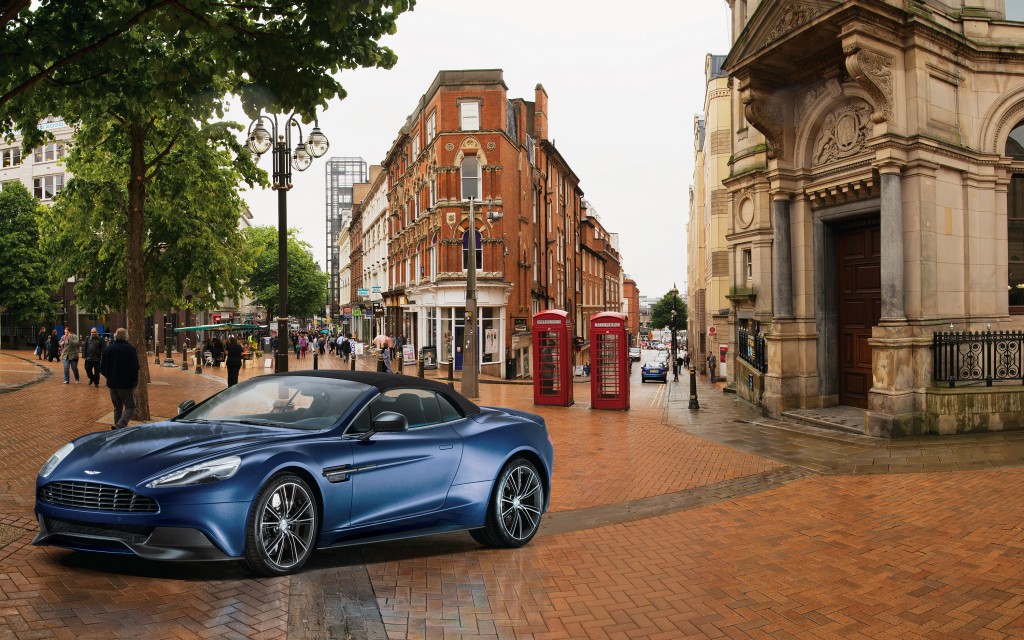 Q by Aston Martin, Aston Martin's bespoke customisation arm, will debut the unique Neiman Marcus Edition Vanquish Volante at Los Angeles Motor Show. A bespoke example of the new 2014 Aston Martin Vanquish Volante – originally unveiled at the Pebble Beach Automotive Week this summer – is set to make its first public appearance at the 2013 Los Angeles Auto Show next week.
The unique Neiman Marcus Edition Vanquish Volante has been hand crafted by the company's bespoke customisation arm; Q by Aston Martin. Inspired by the iconic (1969) DB6 Volante currently owned by HRH Prince of Wales which featured in the Royal wedding of Prince William, Duke of Cambridge and Kate Middleton, this exclusive car debuted as part of the prestigious 2013 Neiman Marcus Fantasy Christmas Catalogue.
"Since first being shown as a coupe, the Vanquish has quickly established its Super GT credentials and a loyal following amongst sports car enthusiasts worldwide. We are therefore delighted to launch the new Vanquish Volante, and in particular this very limited edition here at the Los Angeles Auto Show in conjunction with our dealer partner Galpin Aston Martin," said Julian Jenkins, Regional Director for Aston Martin the Americas.
"Not only is this an opportunity for customers and enthusiasts to see a truly unique example of the Vanquish Volante but it also serves as a fitting demonstration in the degree of personalisation now possible via Q by Aston Martin."
Vanquish Volante is the first fully carbon fibre-skinned Volante in the brand's 100-year history, while also being the stiffest Volante body structure yet created by the engineering team at Aston Martin's global HQ in Gaydon, Warwickshire, England.
The new car's triple-skin lightweight fabric roof can be operated at speeds of up to 30 mph and takes just 14 seconds to fold – meaning the switch from enclosed to open top motoring, or vice versa, can be made effortlessly while on the move.
Instantly becoming the most beautiful car in its class, Vanquish Volante crucially retains the coupe's full breadth of dynamic character and sporting capability. It boasts the same new AM11 6.0-litre V12 engine as the coupe and the same blistering performance figures, meaning the top speed stands at 183 mph.
The LA Auto Show at the Los Angeles Convention Center opens to the public on Friday 22 November.