Paris' Most Glamourous Party of the Year?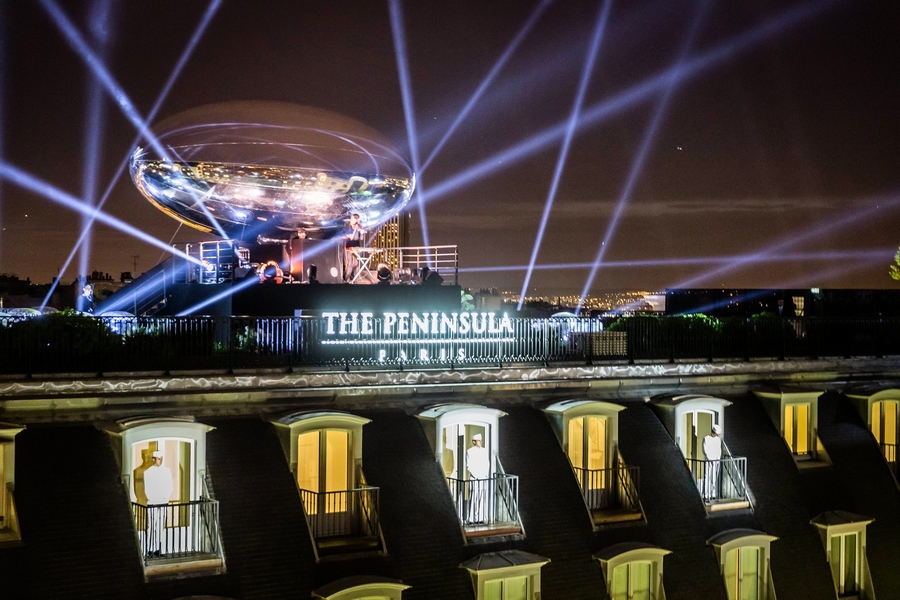 On April 16th, The Peninsula Hotels celebrated its grand opening with guests from around the world and "le tout Paris".
While the festivities proceeded, the back-of-house was a hive of activity in a celebration of the art of hospitality and gastronomy. The menu developed by Executive Chef Jean-Edern Hurstel featured blue lobster, caviar, wild salmon and line-caught European sea bass, Kobe beef, milk-fed lamb and veal carpaccio.
The dessert buffets created by award-winning Pastry Chef Julien Alvarez included literally thousands of cream puffs, verrines of seasonal fruit and dessert tarts with heady scents of tonka, chocolate, raspberry, lemon and nuts, petit-fours, chocolates and vast arrays of sweets, all set off to perfection by a chocolate fountain and over 150 litres of ice cream.
Peninsula opening gala, labelled Paris' most stylish & glamourous party of the year, used 1800 bottles of champagne and wine and 300 bottles of spirits for mixing cocktails. The occasion also called for fine wines, Champagnes and the very best Grands Crus selected by the hotel's Chief Sommelier Xavier Thuizat,
Champagnes on offer also included Laurent Perrier and Taittinger which offered two Methuselahs, equivalent to eight bottles, of Comte de Taittinger 2005 to celebrate the event.
Thuizat also paid tribute to his home region of Burgundy, with a Jeroboam, equivalent to four bottles, of the coveted Meursault Premier Cru.