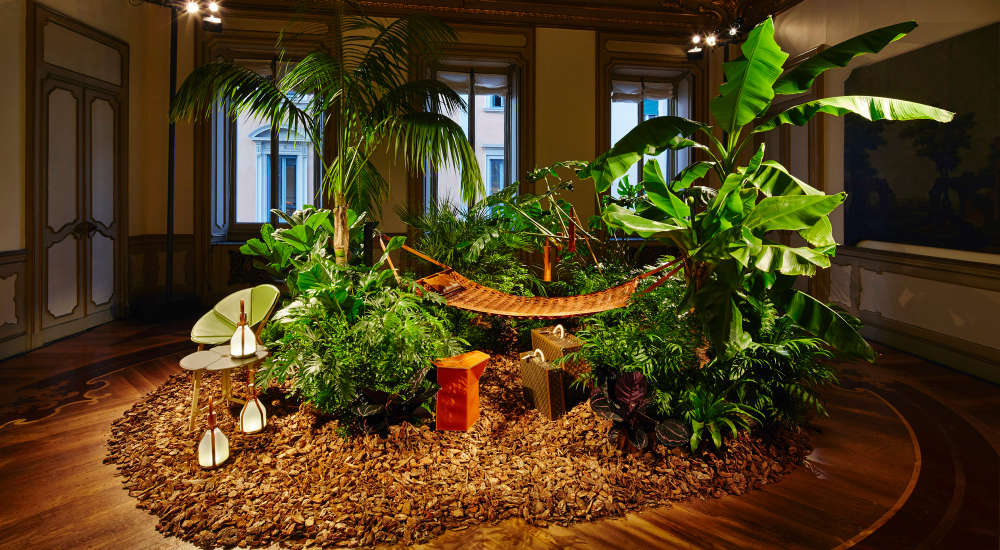 This year's Salone del Mobile/ Milan Design Week 2015, the premier event in the world of furniture design, unveiled striking collaborations . Take a look at Bulgari, Fendi, and Louis Vuitton's collections created for Milan Design Week.
For the 2015 edition of Milan Design Week, Fendi teamed up with the Campana Brothers to make one-of-a-kind pieces including 'The Armchair of Thousand Eyes' presented at a special event held at the Fendi boutique in Milan.
The Louis Vuitton Objets Nomades is the new collection of travel inspired foldable furniture and accessories.
Louis Vuitton enriched the Objets Nomades collection of foldable furniture and travel accessories, created in collaboration with several international designers and presented for the first time during Design Miami in 2012. This year the Objets Nomades collection reveals a new collaboration with 3 talented designers: the Raw Edges, Gwenaël Nicolas and Damien Langlois-Meurinne, revealing their inspirations and experiences while working with Louis Vuitton.
@ Bulgari Hotel Milano: Zaha Hadid
Within the frame of Design Week, Bulgari and master of contemporary architecture, Zaha Hadid, celebrated the unveiling of a Serpenti installation inspired by Bulgari's timeless icon. The giant white polygons in the shape of scales hosted Bulgari's watches, rings, necklaces, bracelets and jewel belts. The exhibition featured emblematic Bulgari creations around the Serpenti motif since the 1940s. The evocative serpentine installation was featured in the garden of the Bulgari Hotel for the viewing of visitors from April 14 to 19.