The new Jaguar F-Type SVR racing to Geneva at 200mph (322km/h).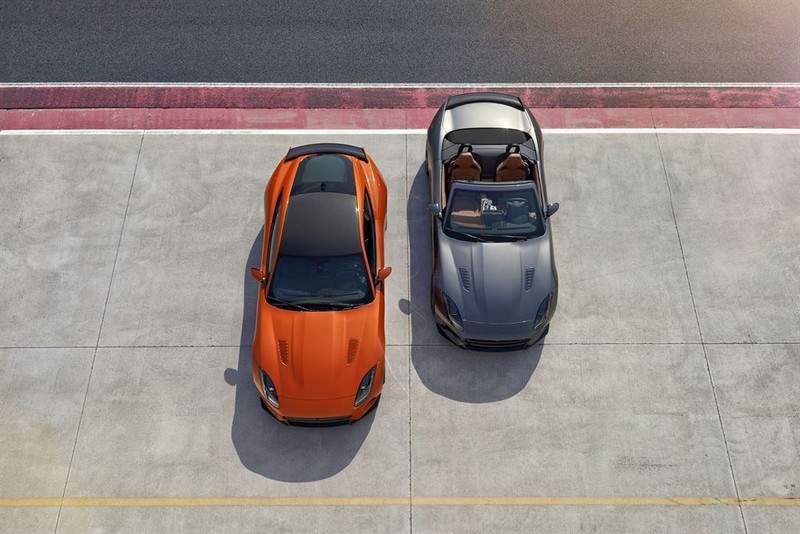 The new Jaguar F-TYPE SVR will make its global debut at the Geneva Motor Show and will go on sale in summer 2016 for around $150,000.
Capable of 200mph (322km/h), the new F-TYPE SVR is the first Jaguar SVR and is developed by the company's recently established Special Vehicles Operations (SVO) division to exploit the two-seat aluminium sports car's full potential while retaining its day- to-day usability.
Lighter, faster and more powerful, the new F-TYPE SVR takes performance, dynamics and driver involvement to a new level yet retains the comfort and duality of character inherent to all Jaguar cars. The fastest production Jaguar ever built will reach 0-100km/h time of 3.7 seconds and a top speed of 200mph (322km/h). F-Type SVR will have also a soft-top version capable of 196mph (315km/h).
"The new F-TYPE SVR is the first series production Jaguar to be developed by Special Vehicle Operations and benefits from
everything we know about precision engineering, performance and design. The result is a 200mph, all-weather supercar that you can drive every day – we even made a Convertible version so that enthusiasts can revel in the sound from the new titanium exhaust system," said John Edwards, Managing Director, Jaguar Land Rover Special Operations.