Did you know that 2015 was a historic year for Cognac shipments? and that America consolidated its Number One ranking with imports of 68 million bottles last year?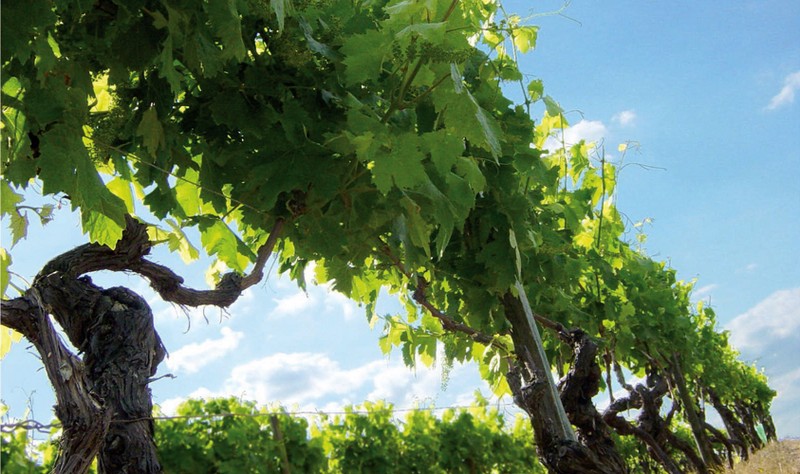 The Cognac Board (BNIC), the trade association representing growers, producers, and merchants from Cognac region of France, announced a record growth in 2015, with exports reaching a historical high, both in terms of volume and value. This expansion was carried by an exceptional performance in each of Cognac's major markets, especially in North America, where industry and consumer demand continues to increase.
After a strong 2014, Cognac's growth was confirmed in 2015 with exports increasing of 8.5% in volume and 21.3% in value, for a total export of more than 168.9 million bottles and a turnover of 2.6 billion euros.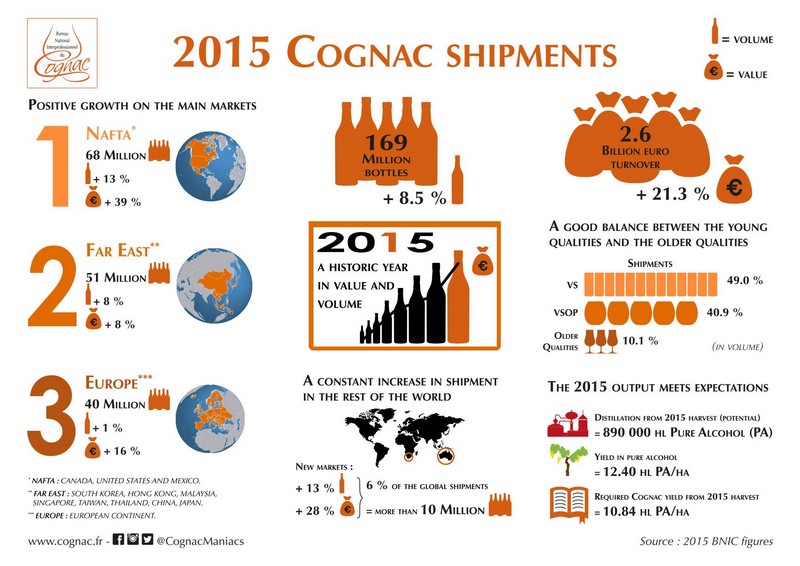 With a growth of 13% in volume and 39.2 % in value, NAFTA (Canada, USA and Mexico) continues to progress, confirming its leadership in terms of volume, with 67.7 million bottles shipped in 2015, and maintaining its first place in terms of value. This excellent performance largely resulted from a continued rise of exports to the United States, which reached their highest historic level in 2015 (65.3 million bottles).
After a year of mixed results in 2014, the Far East (South Korea, Hong Kong, Malaysia, Singapore, Taiwan, Thailand), China, Japan) renewed its growth with a rebound of 8.4% in both volume and value, for a total of more than 50.6 million bottles shipped to the zone during 2015. The large increase of VSOP exports to China (70% of the shipments made are to China) greatly contributed to these results.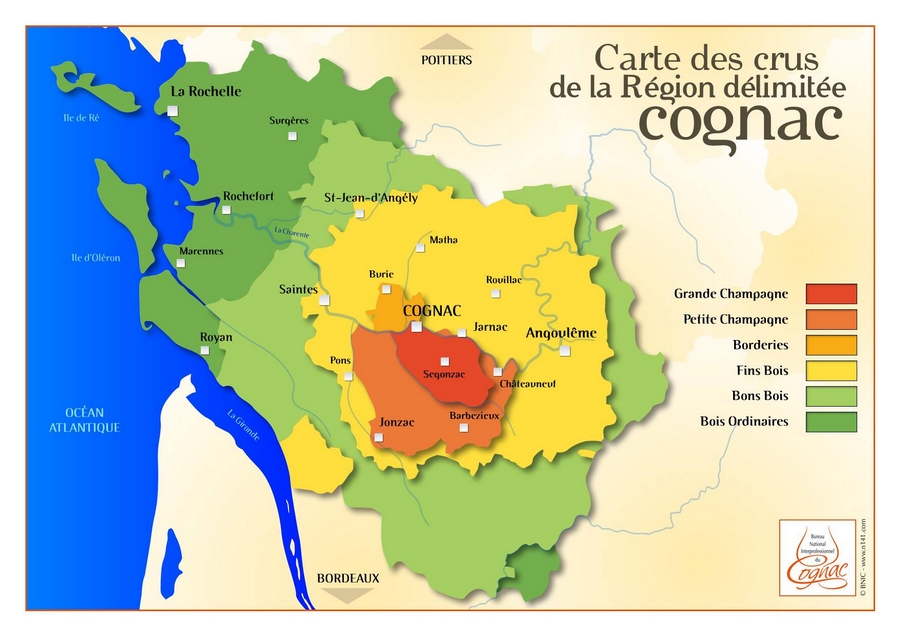 Exports to Europe confirmed the overall trend with stabilization in terms volume (+0.6%), for a total of more than 39.8 million bottles, and a sharp rise in value (+15.9%).
The increase of exports to new markets in Africa (South Africa) and Oceania (Australia) was once again confirmed, both in terms of volume (+13.4%) and value (+27.6%).
Together, these new zones now account for more than 6% of global exports in volume, for a total of more than 10 million bottles.
A record year in volume and in value, the Cognac industry accounts for 20% of French Wine and Spirits exports, pulling its weight in the balance of French trade.