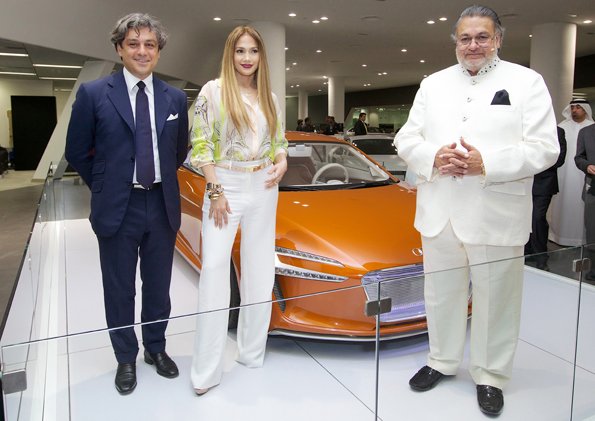 The world's biggest dealer showroom for Audi opened in Dubai – with singer Jennifer Lopez among the attendees. Visitors to the new Audi terminal will be able to experience up to 57 displayed new cars, more than at any other current dealership for the brand with the four rings. The building erected by the brand's local dealer "Al Nabooda Automobiles" offers more than 8,700 square meters of display and office space on three storeys. Two elevators transport the Audi models between the levels. The second floor is especially exclusive: it is completely reserved for the Audi exclusive portfolio.
Visitors to Audi's flagship dealership in the region will also find exclusive service facilities, including a prayer room for customers and employees.
Audi terminal, the name of the worldwide Audi's dealerships, was developed together with the Munich-based architecture agency Allmann Sattler Wappner Architekten. The terminal architecture with its folded aluminum facade and curved display areas has now been constructed at nearly 400 locations around the globe. The first Audi terminal went online in 2008 in Sydney.