Diageo Reserve Announces WORLD CLASS Bartender of the Year 2012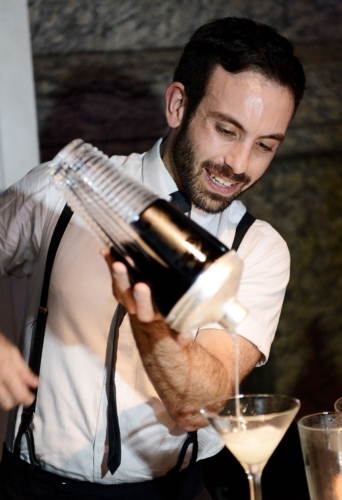 Following a week of mixology trends unveiled, red carpet events and a showcase of the industry's brightest stars, Tim Philips, Hemisphere, Australia was crowned DIAGEO RESERVE WORLD CLASS Bartender of the Year 2012, rising above 50 other finalists to win the most prestigious accolade of the industry.
Tim Philips captivated judges with his winning signature serve, a twisted chic cocktail: Hot Toddy Australia made with JOHNNIE WALKER GOLD LABEL RESERVE Blended Scotch Whisky, honey, cinnamon quill, ginger and innovative technique.
Following in the footsteps of mixology giants Manabu Ohtake, Erik Lorincz and Aristotelis Papadopoulos, he displayed exceptional style and technique, truly showing the artisanship of his craft and a talent beyond his years.
"I am thrilled and humbled to be awarded Diageo Reserve WORLD CLASS Bartender of the Year amongst all the exceptional talent I was competing alongside this week. Throughout my career, I have nurtured a strong passion for cocktails and creating a superior experience for the customer. I have been inspired this week by the high standards and limitless talent at Diageo Reserve WORLD CLASS and look forward to the year ahead, travelling the world, meeting my peers and continuing to create experiences through my creations that immerse customers in another world," said DIAGEO RESERVE WORLD CLASS Bartender of the Year 2012, Tim Philips.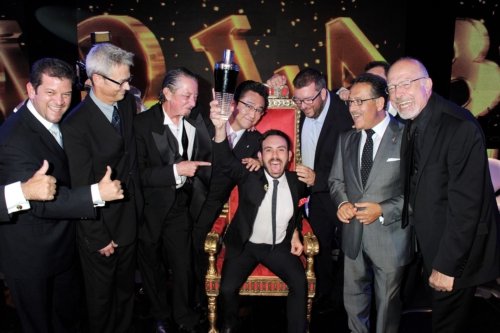 Over the past year, contenders from the most esteemed bars around the world have competed in local and regional heats, each aspiring to attain a coveted place at the Diageo Reserve WORLD CLASS Global Final in Rio de Janeiro, Brazil, an internationally renowned highlight in the luxury calendar. Just 50 from over 15,000 hopefuls were selected to showcase their creations in front of some of the most revered names in the industry – Salvatore Calabrese, Dale de Groff, Peter Dorelli, Gary Regan, Daniel Estremadoyro, Hidetsugu Ueno, Arturo Savage, Steve Olson and Aristotelis Papadopoulos.