Turkish Airlines Retains "Europe's Best Airline" Title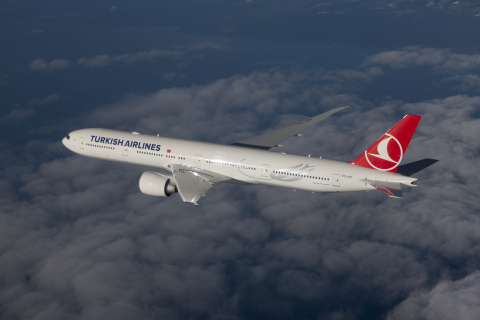 For the second year in a row, Turkish Airlines has been named "Europe's Best Airline" by Skytrax, a leading global aviation research organization. Skytrax polled over 18 million business and leisure air travelers from 100 countries to determine the winners, which were announced at the Farnborough Airshow in the U.K. on July 12, 2012.
Turkish Airlines, which currently flies to more than 200 destinations across the globe, was also named "Best Airline in Southern Europe" and "Best Premium Economy Class Airline Seat" for its Comfort Class seats.
High-tech and luxury amenities include high-speed Wi-Fi broadband Internet access and Live TV on Trans-Atlantic flights from New York and Los Angeles.
Besides Turkish gastronomy, the airline carries out its international cuisine with "Flying Chef" service in its Business Class on long haul transoceanic flights. This recent award comes on the heels of an award for "Best In-Flight Food" by flight comparison site Skyscanner.