The true luxury  means crafmanship and total dedication. Randy Barnett is the founder of the Individual Custom Eyewear, a "artisan " luxury brand who produce 100 % custom eyewear.
Growing up in West Texas, Barnett was keenly aware of the famous custom bootmakers in the region who create the best looking and best fitting cowboy boots in the world. After college at Dartmouth, he worked for several years in Manhattan, where he learned to appreciate the distinctive craftsmanship of custom tailors and custom shoemakers.
After researching the eyewear industry, the hunt was on to find tools to craft custom eyewear. Some old-style equipment could be re-designed, but mostly Barnett and his team of engineers and designers had to invent, develop and devise tools to get the job done. To assure world class quality, frame material comes from Italy, and the hardware from Germany.
We had the opportunity  to speak with Randy Barnett  about what does it mean a custom eyewear in his vision, and of course about luxury as a concept.
When all this begin? What was the "need" from behind ?
The evolution of Indivijual Custom Eyewear began when I could not find the signature classic horn-rim style eyeglasses I had been wearing for several years and was unwilling to go without. That was the experience that got me thinking about making custom eyewear. Most people have a closet full of clothes they only wear a few times a month. 
Eyeglasses are something you put on your face every day.Nothing else you wear is more a part of your look and your persona than eyewear.You are unique. Your eyewear should be too.
What are the particularities when we are talking about tailor made Eyewear?
Of course mass-produced eyewear is available everywhere and is mostly made in huge factories, mostly in China, and the eyewear design has to be made to fit thousands of faces. So the process requieres a design that doesn't fit anyone precisely, because the design has to fit a broad range of faces. Most eyewear is made in a small – medium – large sizing, which works okay for the 20% of the population who are precisely small, medium, or large, but for the 80% of the rest of us, the fit is bad. Bad fit is not just a performance issue where the frame won't stay on yournose or hurts your ears, Bad fit is an appearance issue. Your face is made up of curves and mass and it is a precise size and shape. Your eyewear needs to also be a precise size and shape to enhance your face, your look. If your eyewear is not the right size and shape to fit, you look bad.
How does Indivijual create your Bespoke design?
When your information is received the design team at Indivijual digs in for a detailed analysis of your physical features, your lifestyle and personality, and importantly, your wants and needs.
Our frames are sculpted to order, based on each client's unique physical attributes and personal style. Our technology and special methods allow our professional design team to solve hard-to-fit problems and provide unparalleled precision in the fit of our bespoke eyewear. We even create a mold of your nose to assure that your custom eyewear design is a perfect fit.
No other company in the world does what we do to create truly bespoke custom eyewear. Our artists focus on enhancing your look by creating the perfect frame for your face.
Check out for more informations at www.indivijual.com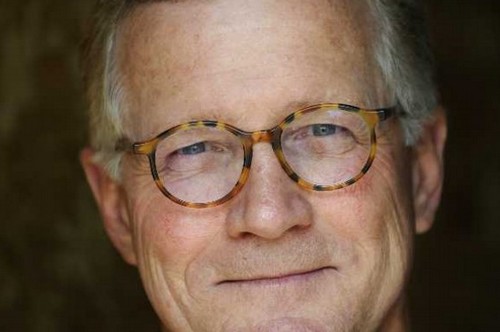 What means luxury to you in one word:
CUSTOM
What are the models or fundamentals in life which you will recommend to others
Ideas are easy, making it happen is what's important. Treat all with respect and live by the golden rule.
What is your criteria for luxury in order of preference
Custom defines luxury. Designed and created to fit and flatter the Indivijual is the essence of luxury.
What is your favourite luxury brands and why
Indivijual Custom Eyewear, because we are design and sculpt a product for each unique client.
Name 5 luxuries which are "indispensable" for you and why
I'm in the tenth year of a boot-strap start-up that has yet to break even. Nothing is an indispensible luxury when you have to make payroll.
Digital and luxury. Love or hate? What means digital for you
Digital is helping open up markets and engaging new customers where before only the big brands with money in the bank could play. Selling custom eyewear to a client in France used to require a costly store in Paris. We're doing that now via digital website in West Texas.
How will be luxury in the future?
Growing with more and more customization all the time. Custom defines luxury.