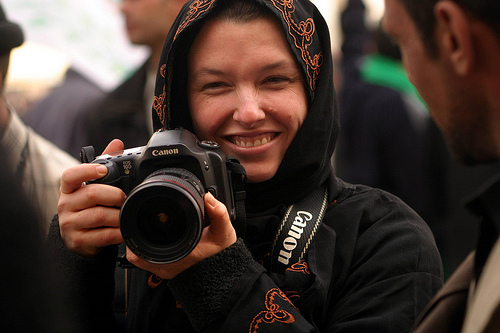 11 talented women photojournalists who have made a significant impact with their images are celebrated in "Women of Vision: On Assignment with National Geographic Photographers," a new traveling exhibition.
The nearly 100 images in the exhibition include provocative topics ranging from child brides in Yemen to the face of modern slavery in India to lions on the brink of extinction in Botswana's Okavango Delta. Each of the photographs reflects a unique passion and perspective and a lifetime of experience behind the lens. The images expose the impact of war, document the lives of isolated populations, celebrate cultures, reveal nature's grace and share the majesty of landscapes near and far. The amazing women featured in the exhibition offer a unique vision of the world through their compelling photography.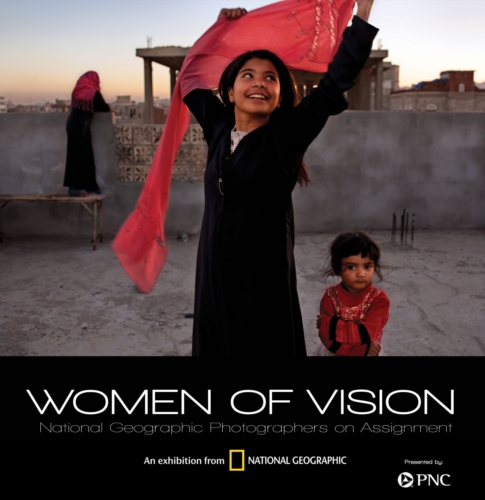 The exhibit chronicles the adventures and observations of three generations of intrepid women photographers through their images and their own voices captured in video interviews and field footage. The featured photographers are:
Pulitzer Prize-winning photographer and MacArthur Fellow Lynsey Addario, who focuses on conflicts and human rights issues, particularly the plight of women in the Middle East;
Former Chicago Tribune war photographer Stephanie Sinclair, known for gaining access to sensitive gender and human rights issues, who offers scenes of polygamists in the United States and child brides in Yemen;
Documentary photographer and advocate for visual arts education Lynn Johnson, who offers a view on disease in Africa, Asia and India;
National Geographic Explorer-in-Residence and conservationist Beverly Joubert, who documents the plight of African wildlife
First female White House photographer Jodi Cobb, who has traveled to over 60 countries for National Geographic and shares the
fading traditions of Venice, the face of modern slavery in India, and perspectives on beauty and love in various cultures;
Award-winning journalist Carolyn Drake, who reveals modern life among Eastern China's Uygurs and other fascinating cultures of
Central Asia;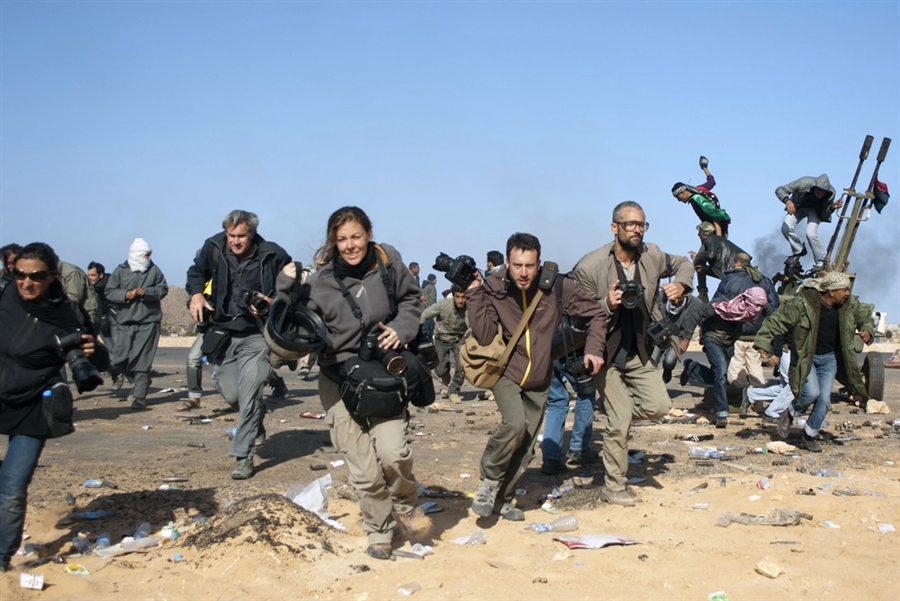 Photojournalist Amy Toensing, known for capturing everyday lives, who shares images of the impact of Australia's crippling climate change on its people as well as portraits of unforgettable subjects from the Jersey Shore, Puerto Rico and Sinai, Egypt;
Photographer and documentary filmmaker Maggie Steber, who has elegantly documented striking scenes of sleep, memory and modern life
from Miami to Haiti to Afghanistan and Nepal;
Landscape photographer Diane Cook, who reveals a decade of work examining urban gardens, the U.S.-Mexico border and others scenes
of modern yet enduring landscapes;
Erika Larsen, who captures cultures with close ties to nature, reveals the lives of the Sami people of northern Scandinavia;
The youngest photographer in the exhibition, Kitra Cahana, who has documented teenage culture in the United States as well as
spirituality in Latin America;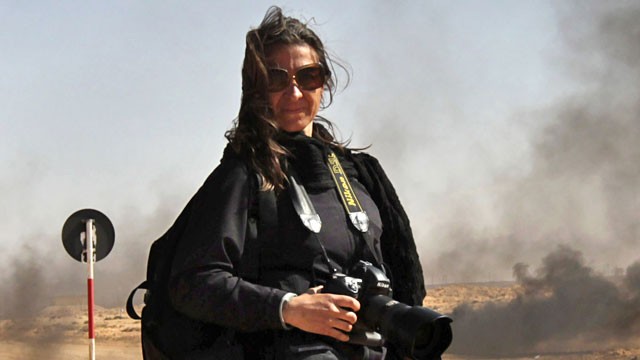 "For the last decade, some of the most powerful and impactful stories have been produced by a new generation of photojournalists who are women. These women are as different as the places and the subjects they have covered, but they all share the same passion and commitment to storytelling that has come to define National Geographic," said Kathryn Keane, vice president of National Geographic Exhibitions.
A companion book, "Women of Vision: National Geographic Photographers on Assignment," with forewords by journalist Ann Curry and National Geographic magazine Editor in Chief Chris Johns, will serve as an illustrated exhibit catalogue. An audio tour featuring the work of all 11 women will guide guests through the galleries, highlighting on-assignment footage, photographer interviews and, of course, stunning images.