"Save the Arctic" at Waterloo Station in London.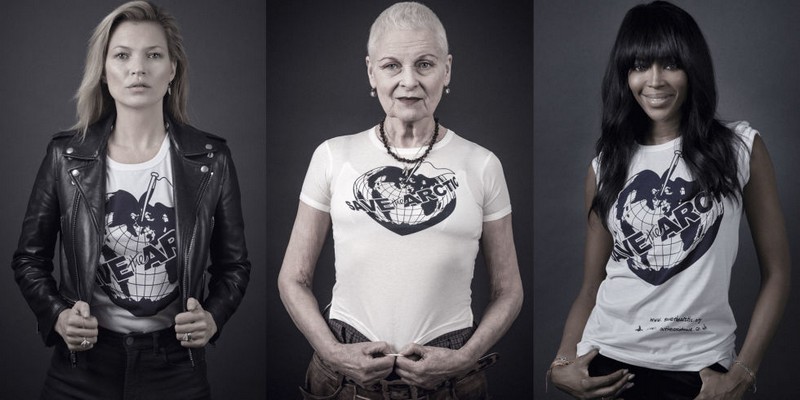 Reflecting a growing global call for protection of the unique and fragile Arctic, Greenpeace and Vivienne Westwood recruited 60 celebrities including Kate Moss and George Clooney for a new environmental campaign exhibition in London.
"Save the Arctic" exhibition in London Underground's Waterloo Station presented 60 photos of iconic faces captured by award-winning photographer Andy Gotts MBE.
"It was John Sauven's brilliant idea to exhibit the images in Waterloo — using the escalators as a new art space in London — hundreds of people will be able to see the images," explained the fashion designer.
"People all over the world understand that the Arctic melting will affect us all. If we're to save it, the time to act is now. There are 7 million people signed up to Save the Arctic, with global public opinion still growing — we need to continue this momentum until it becomes a torrent they can't afford to ignore."
All the stare are wearing a Vivienne Westwood's Save the Arctic organic unbleached cotton t- shirt and all profits from the t-shirts go directly to Greenpeace.
The exhibition runs in the Waterloo Underground station, York Road exit, until Sunday 26 July.