Range Rover Evoque Special Edition with Victoria Beckham Makes Global Debut in Beijing, China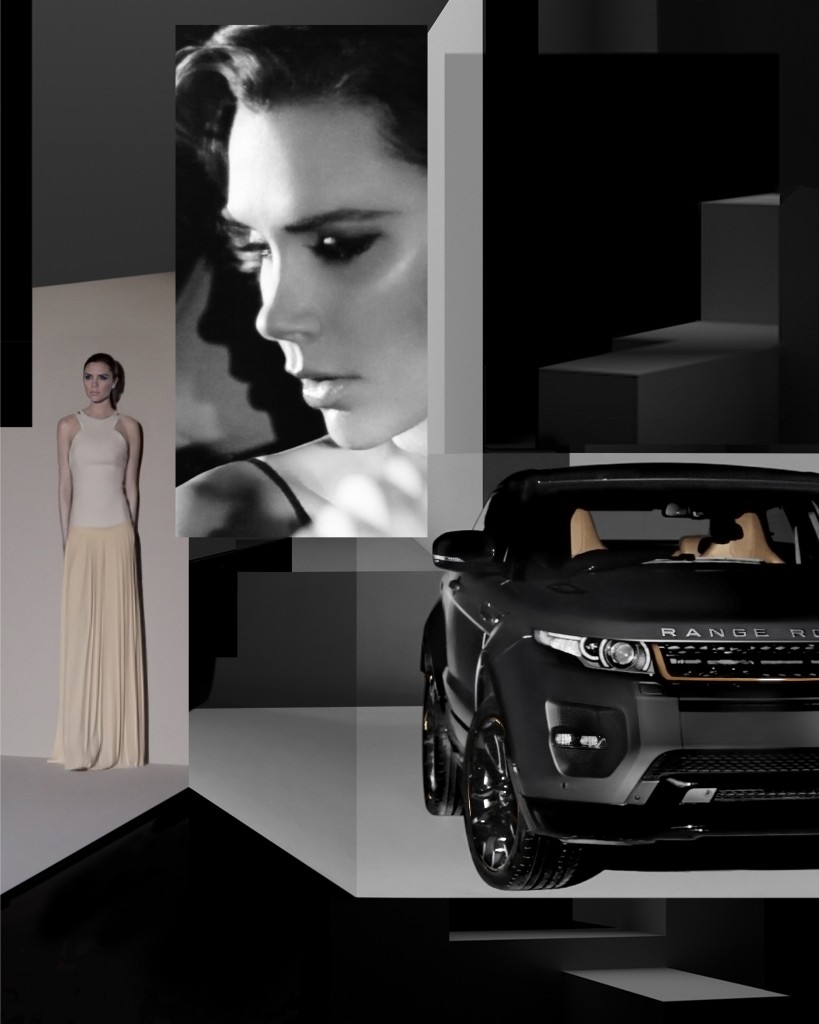 In July 2010, Victoria Beckham, winner of the coveted Designer Brand of the Year award at the 2011 British Fashion Awards, was appointed Creative Design Executive at Land Rover and has worked with the design team over the past 18 months to create a Range Rover Evoque Special Edition.
The new bespoke luxurious, hand-finished Range Rover Evoque Special Edition was unveiled by Land Rover and Victoria Beckham in in Beijing, China.
"The design of Evoque has truly captured the hearts of customers worldwide. Working with Victoria the intention was not to change the fundamental architecture and award winning design of the Range Rover Evoque. We wanted to create a Special Edition that extends its character in a new direction through understated, restrained colour and detail changes." explained Gerry McGovern, Director of Design, Land Rover.
"Both Land Rover and Victoria Beckham are British luxury brands with credibility and global appeal, this dual 'Britishness' makes the collaboration even more exciting especially when considering the huge audience for bespoke products around the world, particularly in China, Russia and Brazil where Land Rover is growing".
"I am very excited to be working with Land Rover as I have an enormous amount of respect for the brand. I've always driven a Range Rover, for me they are the epitome of quality and luxury," said Victoria Beckham.
"When I first started working with the team I did a lot of research, and created mood boards to show the team my love of timeless and classic design. I looked at yachts, luxury jets and classic cars.
It's the small detail that makes all the difference. I want everyone who gets into this car to feel special and empowered by its quality and craftsmanship. I like that it feels luxurious but also has quite a classic edge to it as well as a contemporary feel."
The Range Rover Evoque Special Edition with Victoria Beckham is limited to just 200 vehicles to be sold worldwide. The vehicle is a four-seat coupe, powered by the muscular 240PS 2.0-litre petrol engine and will be hand- finished at Land Rover's Engineering to Order division (ETO), Gaydon, Warwickshire.
Essential to the design is the high quality hand-finished matt grey paint, unique 20″ gloss black alloy wheels and luxurious rose-gold details, limited solely to this Special Edition.
The sport design four-seats are finished in a semi-aniline Vintage Tan leather, with a bold 'baseball' stitch detail chosen by Victoria as a tongue-in-cheek reference to her sporting husband David.
Bespoke luggage completes the holistic design package that is the Range Rover Evoque Special Edition with Victoria Beckham. This four-piece set is based on the designer's own luggage range, using the same high-quality internal structure and clothed in hand stitched black leather.