Wes Anderson's 'Moonrise Kingdom' to open 2012 Cannes Film Festival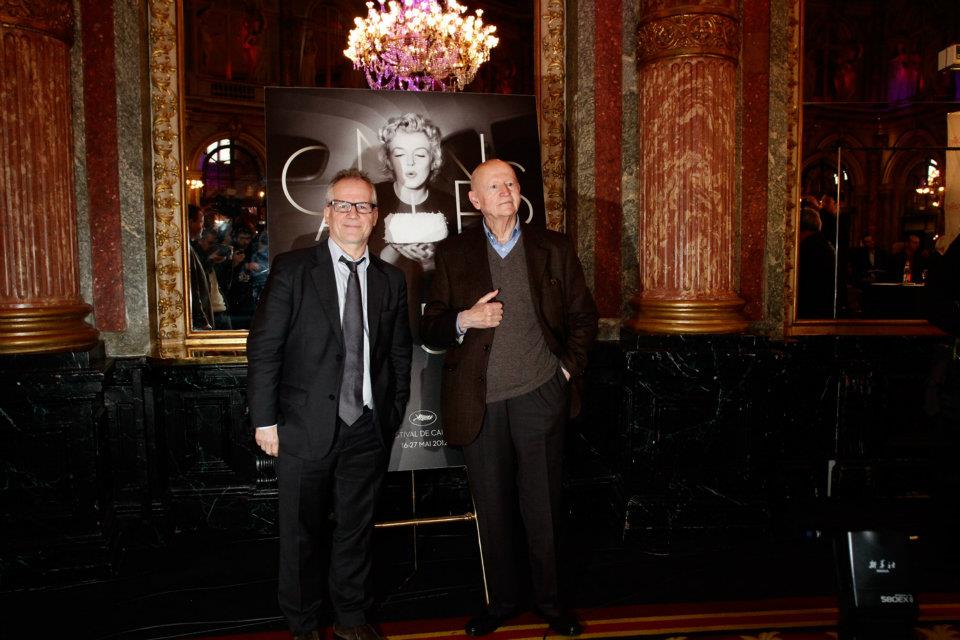 The Official Selection of the 65th Festival de Cannes was announced during the press conference held by Gilles Jacob and Thierry Frémaux at the Grand Hôtel in Paris. The 65th Festival de Cannes will open on May 16 with the world premiere of Wes Anderson's 'Moonrise Kingdom'. Directors who will compete for the Palme d'Or include Britain's Ken Loach, Austria's Michael Haneke, France's Jacques Audiard, Romania's Cristian Mungiu, Brazil's Walter Salles and Canada's David Cronenberg. Berenice Bejo, co-star of silent movie The Artist, will host the Festival opening and closing ceremonies.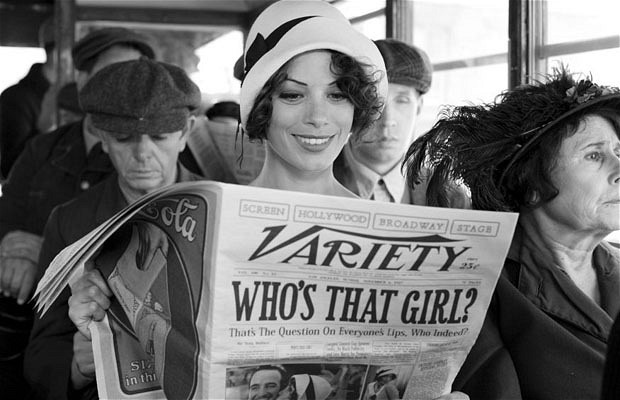 French designer Jean Paul Gaultier, the creator of costumes for Luc Besson's 1997 sci-fi adventure The Fifth Element, is rumored to be a member of the jury.
"I can't confirm it, but I am not denying it either," Gilles Jacob told WWD.
On the red carpet this year will step: Nicole Kidman for The Paperboy, Kirsten Dunst and Kristen Stewart for On The Road and Jessica Chastain and Mia Wasikowska for Lawless.
In this year Cannes Film Festival competion are:
Wes ANDERSON MOONRISE KINGDOM
Jacques AUDIARD DE ROUILLE ET D'OS
Leos CARAX HOLY MOTORS
David CRONENBERG COSMOPOLIS
Lee DANIELS THE PAPERBOY
Andrew DOMINIK KILLING THEM SOFTLY
Matteo GARRONE REALITY
Michael HANEKE AMOUR(LOVE)
John HILLCOAT LAWLESS
HONG Sangsoo DA-REUN NA-RA-E-SUH (IN ANOTHER COUNTRY)
IM Sang-soo DO-NUI MAT(THE TASTE OF MONEY)
Abbas KIAROSTAMI LIKE SOMEONE IN LOVE
Ken LOACH THE ANGELS' SHARE
Sergei LOZNITSA V TUMANE (IN THE FOG)
Cristian MUNGIU BEYOND THE HILLS
Yousry NASRALLAH BAAD EL MAWKEAA (AFTER THE BATTLE)
Jeff NICHOLS MUD 2h15
Alain RESNAIS VOUS N'AVEZ ENCORE RIEN VU
Carlos REYGADAS POST TENEBRAS LUX
Walter SALLES ON THE ROAD
Ulrich SEIDL PARADIES : Liebe (PARADISE : Love)
Thomas VINTERBERG JAGTEN (THE HUNT)
Film to be screened at the Closing Ceremony:
Claude MILLER THÉRÈSE DESQUEYROUX (Out of Comp.)
UN CERTAIN REGARD
Ashim AHLUWALIA MISS LOVELY
Juan Andrés ARANGO LA PLAYA
Nabil AYOUCH
LES CHEVAUX DE DIEU (GOD'S HORSES)
Catherine CORSINI TROIS MONDE
Brandon CRONENBERG ANTIVIRAL First film
Benicio DEL TORO, Pablo TRAPERO, Julio MEDEM, Elia SULEIMAN, Juan Carlos TABIO, Gaspard NOÉ et
Laurent CANTET "7 DIAS EN LA HABANA"
Benoit DELÉPINE, Gustave KERVERN LE GRAND SOIR
Xavier DOLAN LAURENCE ANYWAYS
Michel FRANCO DESPUÉS DE LUCIA
Joachim LAFOSSE À PERDRE LA RAISON
Darezhan OMIRBAYEV STUDENT
Moussa TOURE LA PIROGUE (THE PIROGUE)
Pablo TRAPERO ELEFANTE BLANCO(WHITE ELEPHANT)
Sylvie VERHEYDE CONFESSION OF A CHILD OF THE CENTURY
Koji WAKAMATSU 11.25 THE DAY HE CHOSE HIS OWN FATE
OU Le MYSTERY 1h30
Benh ZEITLIN BEASTS OF THE SOUTHERN WILD First film
OUT OF COMPETITION
Bernardo BERTOLUCCI IO E TE (ME AND YOU)
Eric DARNELL, Tom MCGRATH MADAGASCAR 3, EUROPE'S MOST WANTED
Philip KAUFMAN HEMINGWAY & GELLHORN
MIDNIGHT SCREENINGS
Dario ARGENTO DARIO ARGENTO'S DRACULA
Takashi MIIKE AI TO MAKOTO
65TH ANNIVERSARY
UNE JOURNÉE PARTICULIÈRE by Gilles Jacob and Samuel Faure.