Turkey Car Tax Rise Means $943,000 for a Bentley
Turkey Imposes also special Consumption Tax on Game Boards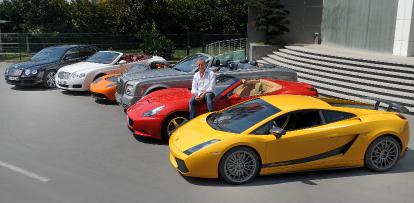 Turkish sales of luxury vehicles with large engines will drop at least 70 percent after the government increased the special consumption tax, Hurriyet Istanbul-based newspaper reported.
It is expected that the sales of vehicles with engines up to 2 liters in size will fall 35 to 40 percent in 2012 while sales of vehicles with larger engines will drop at least 70 percent.
The tax increase announced last week, to as much as 130 percent of the price of a vehicle, puts distributors that had invested in stock as they predicted an increase in sales in a very difficult position, the newspaper said citing Biryildiz and Audi Turkey general manager Gino Bottaro.
Turkey has imposed a 20 percent special consumption tax on game boards and game pieces after raising taxes on cigarettes, cell phones, alcohol and luxury cars, Haberturk reported, citing a directive from the treasury.
The tax will be imposed on games including chess, backgammon and Scrabble, classifying them as special equipment used in entertainment and gambling houses, the newspaper reported.
[adsenseyu1]
More:  bloomberg
http://www.bloomberg.com/news/2011-10-17/turkey-luxury-car-sales-to-drop-70-on-tax-rise-hurriyet-says.html