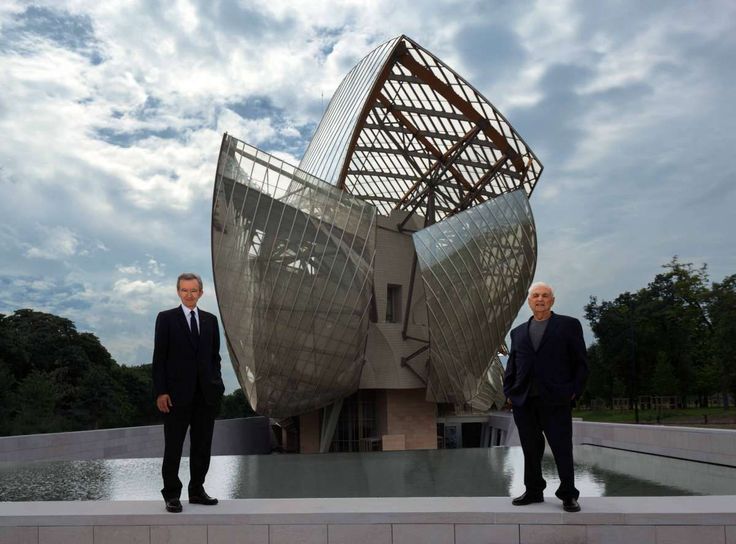 After François Hollande and Bernard Arnault unveiled the inauguration plaque of The Fondation Louis Vuitton, the latest Parisian hi-tech masterpiece announced the inaugural agenda designed by Suzanne Pagé, Artistic Director, and revealed the first artworks pictures.
The Foundation is located in a building commissioned by Bernard Arnault, and designed by the American architect Frank Gehry. Resembling a cloud of glass, the building is set in the Jardin d'Acclimatation in Paris, in the northern part of the Bois de Boulogne.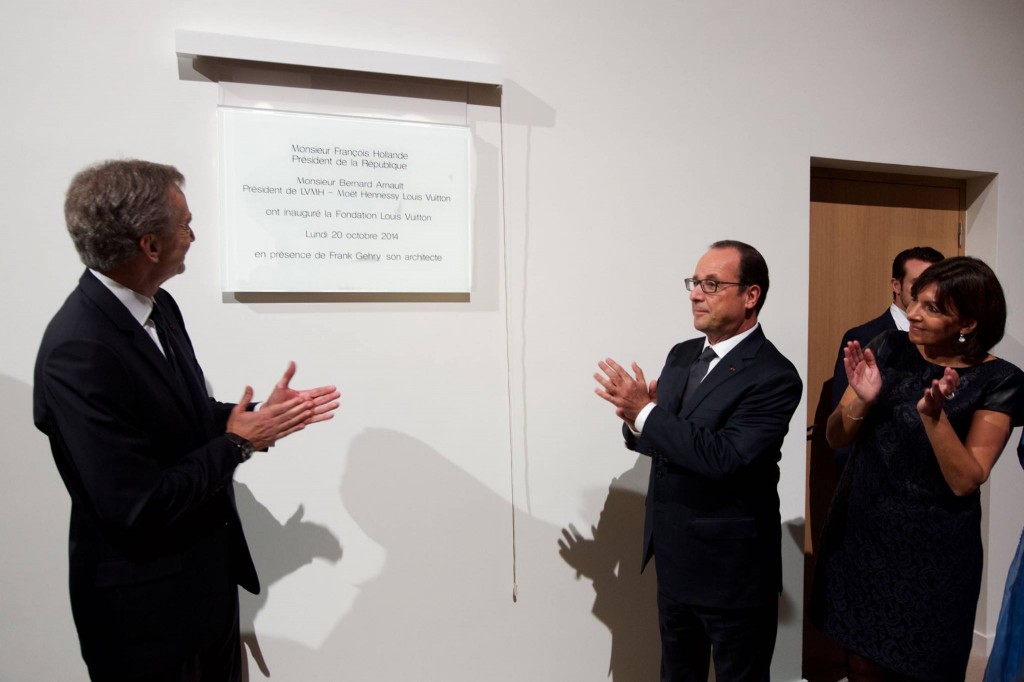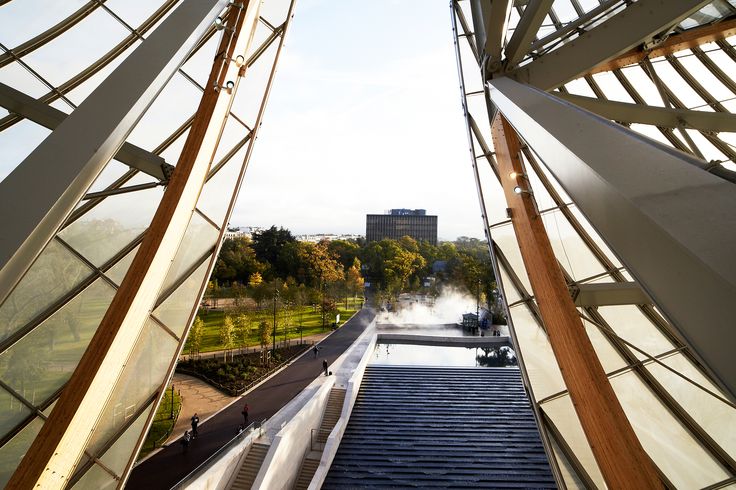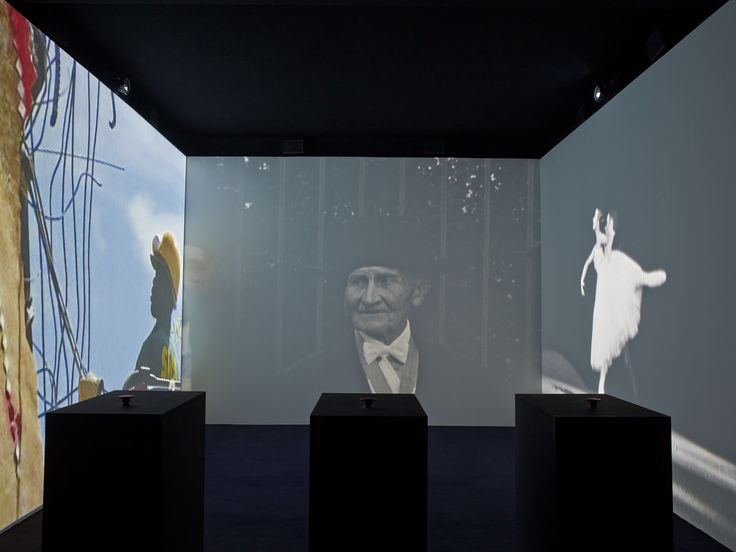 For the opening exhibition, the Fondation Louis Vuitton opted for a "voyage of creativity" through a discovery of the architecture and emblematic works from the permanent collection. The Fondation invites visitors to admire creations by Frank Gehry to Gerhard Richter via Thomas Schütte, Pierre Huyghe, Christian Boltanski, Ellsworth Kelly, Olafur Eliasson, Sarah Morris, Adrián Villar Rojas, Bertrand Lavier, Taryn Simon, and many others.
Architect Frank Gehry has designed "a building that, through its strength and singularity, represents the first artistic step on the part of the Fondation Louis Vuitton". This large vessel covered in twelve glass sails, set on a water garden created for the occasion, blends into the natural environment, amidst the wood and the garden, playing with light and mirror effects."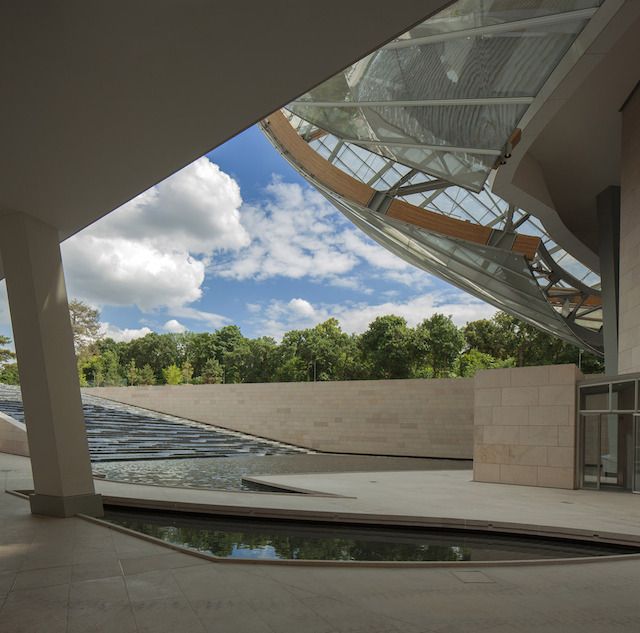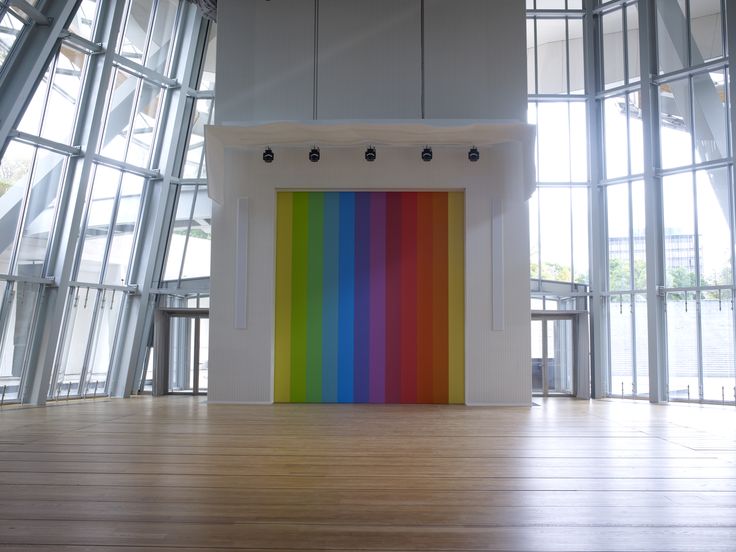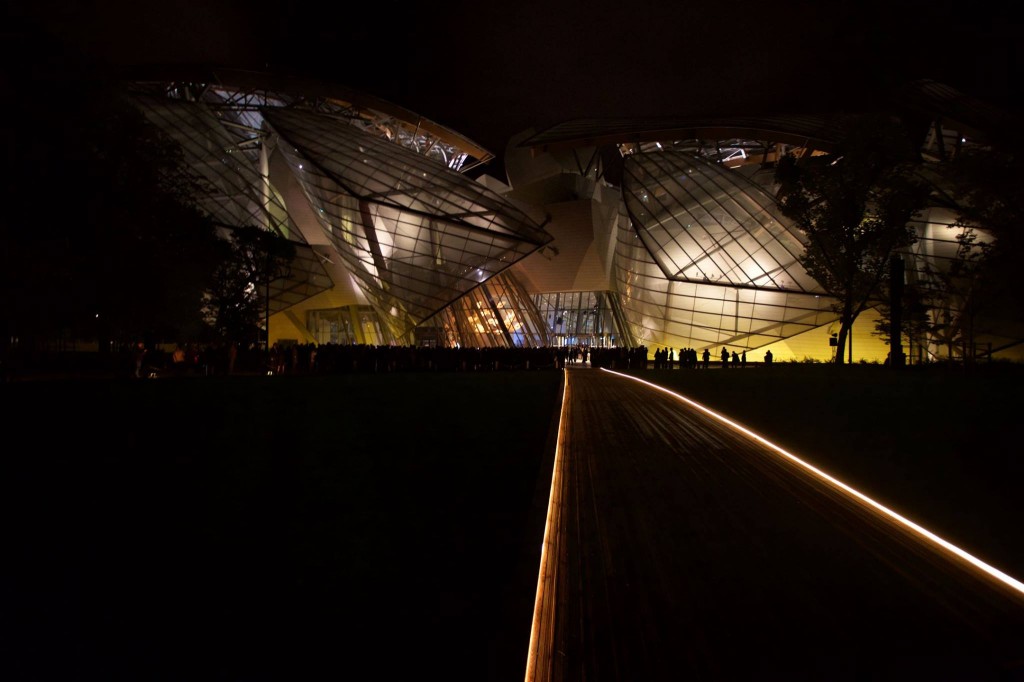 The Fondation Louis Vuitton aims to encourage and promote contemporary artistic creation on a global scale. The collections and programmes will continue the tradition of artistic and creative movements of the 20th and 21st centuries, announced the luxury giant.
The Fondation will also welcome music, beginning with an inaugural performance by pianist Lang Lang and continuing with pioneering electronic band Kraftwerk in the Auditorium, a true jewelbox where canvases commissioned from Ellsworth Kelly are hung. Tarek Atoui and Dominique Gonzalez-Foerster have been invited as well for performances in other spaces in the building. The modular design of Auditorium makes this an ideal venue for novel experiences and artistic encounters.
On 4th of October, 2014 LVMH announced the 4% increase in revenue for the first nine months of the year. LVMH Moët Hennessy Louis Vuitton, the world's leading luxury products
group, recorded a 4% increase in revenue to reach €21.4 billion for the first nine months of 2014. Organic revenue also grew by 4% compared to the same period in 2013. All business groups grew except Wines & Spirits which continues to be affected by destocking by distributors in China.