Skyscanner Reveals Most Wanted Features of Dream Aircraft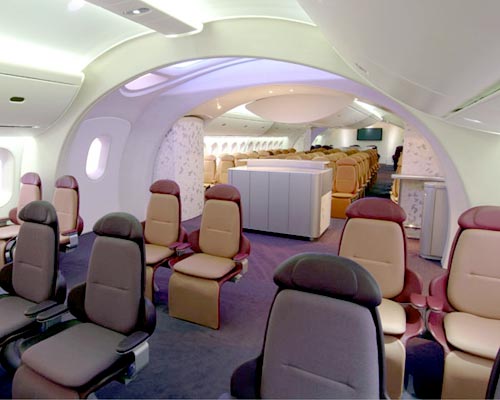 A new survey of over 1000 passengers by leading global flight search site Skyscanner reveals what people actually want to find on their dream aircraft.
Although the single most requested feature was capsule-style bunks (taking 20% votes), 26% of people wanted facilities to reduce noise and annoyance caused by flying families with sound-proof sections for children and kick-proof seats taking second and third spots.
Assisting passengers in their quest for relaxation, 'massaging chairs' took the fourth spot followed by 'Free use of iPads', perhaps inspired by Asian budget airline Scoot who now offer free iPad hire to Business Class customers.
A singles section, where unattached passengers could potentially meet, flirt and chat at 30,000 feet came surprisingly high on the list while nearly one in 20 respondents voted for transparent floors and ceilings while an in-flight cinema and cocktail bar also came in the top 10.
Top Ten Wish List for the Perfect Plane
1. Capsule-style bunks – 20%
2. Sound proof sections for children – 18%
3. Anti-kick seats – 8%
4. Massaging Chairs – 8%
5. Free use of iPads – 5%
6. Transparent floors and ceilings – 5%
7. Singles Section – 4%
8. Showers – 4%
9. Cinema – 3%
10. Cocktail bar – 2%
11. Other – 23%