All good hunters require the right hunting equipment and supplies to supplement their skills and knowledge when out in the field. The difference between having an enjoyable or miserable hunting trip often boils down to the gear a hunter chooses.
Selecting the right equipment means looking at more than the cost. Discerning hunters will go for products and designs that stand the test of time, delivering the best value for money. Innovation and craftsmanship are key qualities of top-end gear and guns.
Before heading out on the hunt, individuals should ensure they take any new equipment for trial runs. This allows them to get a feel of the products and how they function under different conditions. Additionally, it provides a chance to ensure that all safety features are in place, in order to avoid any accidents or mishaps in the field.
The best hunting gear is well-designed with the hunter's needs very much in mind. The weapon or tool ought to be completely portable and made from high quality and durable materials.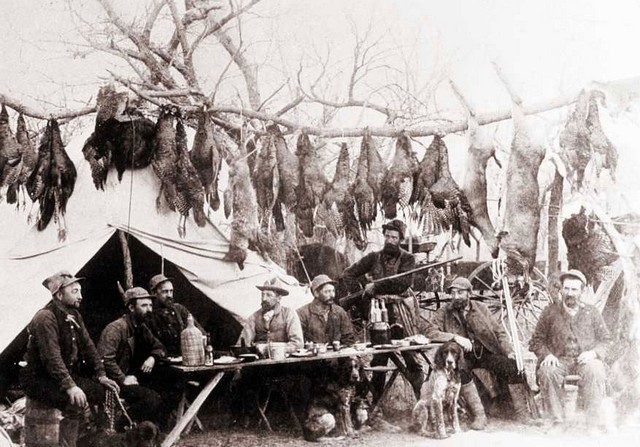 Wild turkey hunting
Hunting wild turkey is a surprisingly demanding affair. Although the choice of hunting equipment largely depends on the hunter's taste, there are a few basics to include when going on a wild turkey hunt.
Good camouflage clothing. Necessities include insulated gloves (preferably with a glomitt design for a firmer grip on the firearm), hats, jackets, head nets and lightweight boots. These ensure that the individual remains comfortable on the hunt.
Slate calls. Box or slate calls are the most popular and produce consistent results.
An excellent gun. It is advisable to select a 12-gauge shotgun when hunting turkeys. While smaller guns are appropriate for rabbits or waterfowl, they increase chances of crippling bigger birds. Hunters should choose shotguns with extra full chokes as these have a tighter pattern for striking the neck and head area.
Suitable guns include the Remington 870, Benelli M2, Browning A5, Ithaca Model 37 or the Ellipse Evo Light.
Deer hunting
Hunting deer calls for equipment that is specially designed to guarantee the hunter's comfort while camping out, as well as accuracy when bringing down deer. Other than the usual gear, those hunting deer will require:
Deer rifles. There is a common saying that the best deer rifle is the one that a hunter can comfortably shoot best. Although there are a variety of popular rifles exclusively designed for killing deer and other bigger game, most serious hunters opt for rifles in the .30-06, .270, .243, .270 or .30-.30 class. This is because these cartridges have relatively light recoil making them easy to shoot accurately.
Examples of popular deer rifles include the Remington 700, Browning Citori 725, Marlin Models 81, 93, 444 or 1895 and Winchester Models 76, 88 or 94.
Deer stands and blinds. These two essential items need to be properly camouflaged to avoid scaring deer away. While most hunters prefer building their own stands and blinds, some prefer to buy readymade ones. High quality commercial redneck blinds for sale are available on redneckblinds.com. Individuals can also peruse and purchase deer stands from the same website.