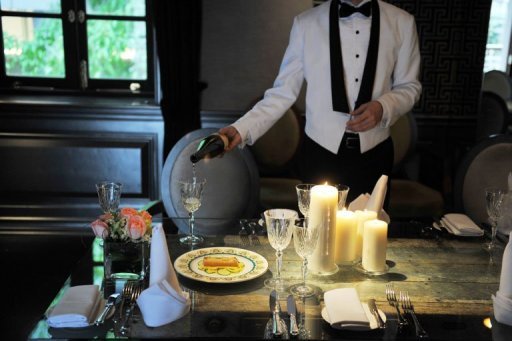 To mark the 100th anniversary of Titanic sinking, The Hullett House hotel in Hong Kong recreated the Titanic's last menu. Eight diners will pay $1,930 each for the 10-course banquet based on the original menu, executive chef Philippe Orrico told AFP.
The highlight is a bottle of Heidsieck & Co Monopole Gout Americain vintage 1907, brought up from the frigid depths of the Atlantic in pristine condition in 1998 and purchased by the luxury hotel for more than $11,000.
The meal begins with oysters in vodka sauce, followed by a consomme Olga made with scallops, slow-cooked poached salmon, chicken and lamb with mint sauce, punch romaine — served as a palette cleanser — then finishing with a Waldorf pudding with ice cream.
"The recipes are exactly the same, course by course, but with reduced portions. Before, the sizes were huge, and dinner was very long. I'm not sure people are prepared for that now," executive chef Philippe Orrico said.
The diners are served by waiters dressed in uniforms like those on the Titanic, and eat off fine bone china plates used on board, sourced from English porcelain maker William Brownfield & Sons.