Yamaha has enjoyed some amazing collaborations in America with numerous leading custom builders, including icons such as Greg Hageman of Hageman Cycles, Californian Roland Sands' and his multiple Yard Built creations, including the XSR900 "Faster Sons", and the SCR950 "Chequered Scrambler" from California-based builder Go Takamine of Brat Style.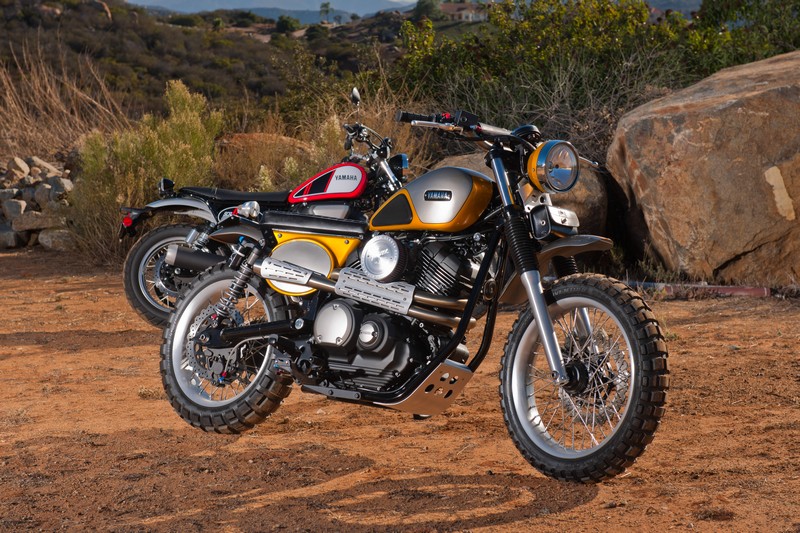 Known for his legacy of cool custom Yamaha motorcycle creations over the past 20 years, Southern California-based builder Jeff Palhegyi and the team from Jeff Palhegyi Designs have become quite adept at developing conceptual artwork into functioning machines. Starting with a customized Royal Star from the Star Cruiser Line by Yamaha line-up back in 1995, Jeff Palhegyi Designs has envisioned and produced everything from radical Raider cruisers to dirt track Bolts to a "TT" SR400. Over 70 custom motorcycles have been built by the company since their initial collaboration with Yamaha in 1995, and the introduction of the 2017 Yamaha SCR950 made it a natural choice for customization by Jeff Palhegyi Designs.
It is Palhegyi's diverse conceptual skillset that drives his current projects, based on 29 years of research and development experience with Yamaha Motor Corporation that has included ATV and side-by-side projects in addition to motorcycles. He owns and regularly shows several rare Yamaha vintage motorcycles, including TZ750's and XS dirt track racers. With this passion and heritage in mind, the latest Yard Built project from Jeff Palhegyi Designs drew inspiration from a 1966 YDS3C Big Bear Scrambler.
From the Renthal handlebars wrapped in Duane Ballard Custom Leather that matches the seat and front fork tool pouch, to the shortened swingarm suspended by Fox RC1 Podium 14-inch performance rear shocks, contemporary specialty components blend with style from the past.
The shot glass rear taillight lens exemplifies this blending, along with the custom sub-frame and side panels, custom vintage off-road style front and rear fenders, chunky Shinko Adventure Trail tires mounted on Ride Wright 40-spoke aluminum soft lip wheels, custom aluminum headlight bracket and skid plate, steel braided brake lines and a "Faster Sons" custom logoed aluminum cover for the K&N air cleaner.