The legendary luxury hotel brand opened the doors of its first hotel in Astana, the capital of Kazakhstan.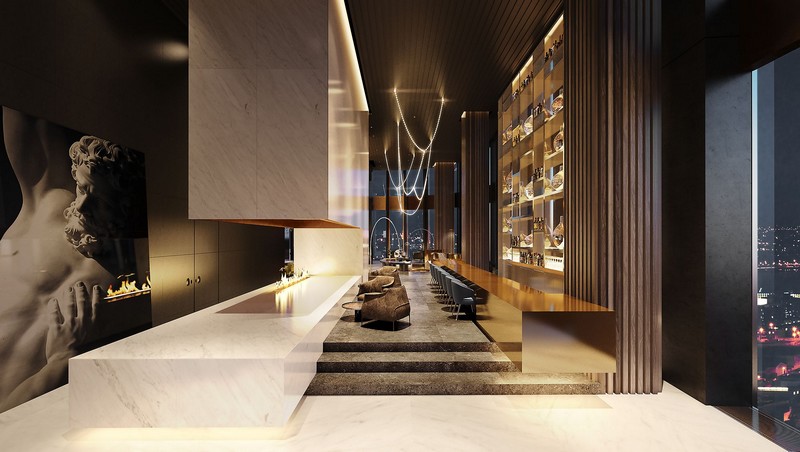 Located in the Talan Towers, The Ritz-Carlton, Astana, owned by Verny Capital Group, joins an elite business center and luxury shopping gallery to create the city's first high-end, mixed-use complex.
The Ritz-Carlton, Astana is a natural extension of the square around the nearby Bayterek Tower, a monument and symbol of modern Astana.
The new luxury hotel features 157 guest rooms, including 32 suites, and 27 residences, all of which offer panoramic city views, thoughtful design that celebrates the beauty of the capital city, and spacious layouts. A Club Lounge on the 14th floor provides guests with an additional sanctuary, private check-in, dedicated Club Concierge, and culinary presentations throughout the day.
"We are excited to be launching The Ritz-Carlton in this flourishing capital and can't wait to help our guests discover what made The New York Times call Astana one of the 52 places to visit in 2017," said Hervé Humler, President and Chief Operating Officer, The Ritz-Carlton Hotel Company. "With the highly anticipated international exposition, Astana EXPO-2017, expected to draw 3 to 4 million visitors to the city this summer, there is no better time to introduce The Ritz-Carlton, Astana and showcase this as a destination with a bright future."
Three new restaurants showcase gastronomic excellence from around the world and will delight guests and local residents alike. Adjacent to the main entrance, Өzen offers the finest selection of organic produce, while Mökki, an all-day dining restaurant, offers guests a sense of comfort. The selection is completed with Selfie Astana, the newest creation of the Russian-based restaurant group White Rabbit Family, which will offer masterful cuisine to accompany the stunning city view from the 18th floor.
A peaceful spa retreat will also offer an array of treatments and spa packages that include seasonal offerings and signature treatments, all of which are chosen for their holistic qualities. Spa amenities include a dry and steam sauna and swimming pool, with a fitness studio adjacent to the spa.
"Much like the monument it overlooks, The Ritz-Carlton, Astana represents the future of Astana and acknowledges the city's growing power and prominence," added Humler. "By bringing The Ritz-Carlton's legacy of service together with Kazakhstan's traditional culture of hospitality, our guests will feel truly at home in this city as they experience all that Astana has to offer as it comes into its own."