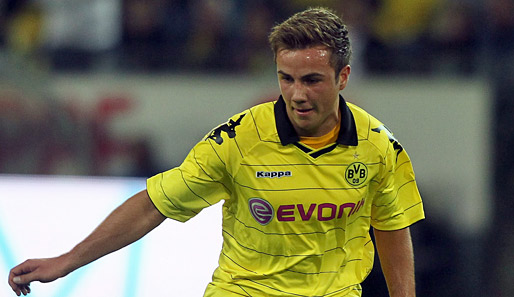 As perfect complement to the current Mercedes-Benz brand ambassadors in the football world – Joachim Löw, Oliver Bierhoff and Franz Beckenbauer, the new brand representatives the German national soccer team players Benedikt Höwedes and 19-year-old Borussia Dortmund midfielder Mario Götze were introduced last month as new ambassadors of the automotive brand.
While financial terms were not released, both players' contracts run until at least the 2014 Fifa World Cup in Brazil, informed sportspromedia.
The Mercedes-Benz A-Class and the entire German national football team will appear in the "The pulse of a new generation" campaign to be launched by Mercedes-Benz in time for the 2012 European Football Championship.
According to Dr. Joachim Schmidt, Executive Vice President of Mercedes-Benz Cars, Sales and Marketing: "These two players represent the pulse of a new generation. They are athletic, young and assertive. And they demonstrate a refreshingly new, inspiring style of aesthetics, self-confidence and dynamism. In other words, they fit in perfectly with the new generation of compact-class cars".
"I am delighted to be part of such an outstanding brand like Mercedes-Benz", said Mario Götze. "As national team players, we often have the opportunity to test drive Mercedes-Benz cars – which is always an exciting experience".
Benedikt Höwedes commented: "I am an avid Mercedes-Benz fan. The design of the new A-Class is really impressive. Super sporty, but still a Mercedes. This style appeals to me – and I'm sure other young people will like it as well".
Mercedes-Benz is a major backer of German soccer. In December, the carmaker renewed its longstanding partnership with the German Football Association (DFB) in a deal valued at around US$70.97 million over 7 years.
For German speakers here is a film about the new ambassadors: