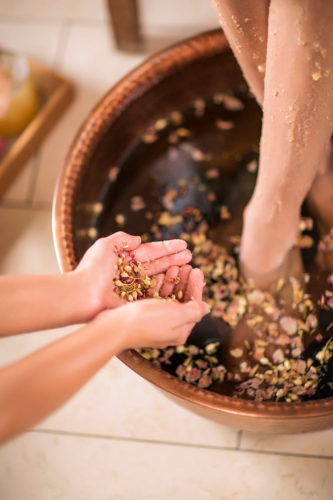 Nobu Hotel Caesars Palace announced the union of Qua Baths & Spa and luxury skincare line Natura Bisse. The signature line of Nobu Spa treatments by the award-winning Qua Baths & Spa at Caesars Palace are meant to provide guests with a transcending experience with advanced luxury facial treatments and customized body rituals.
Comprised of six exclusive services using products from the C+C Vitamin and Diamond Collection lines, the lineup includes the
signature Nagomi Ritual, O2 Awakening facial, Diamond Radiance facial, Diamond Magnetic Body Ritual, Scrub Bar, a selection of body wraps.
"When creating spa treatments for Nobu Hotel, it was important for us to offer services that were in line with the Nobu brand," said Gigi Vega , general manager for Nobu Hotel. Both Nobu and Natura Bisse have similar philosophies – family oriented businesses that offer high quality products curated with natural and simple ingredients. To this extent, Natura Bisse was a perfect fit for Nobu Hotel Caesars Palace.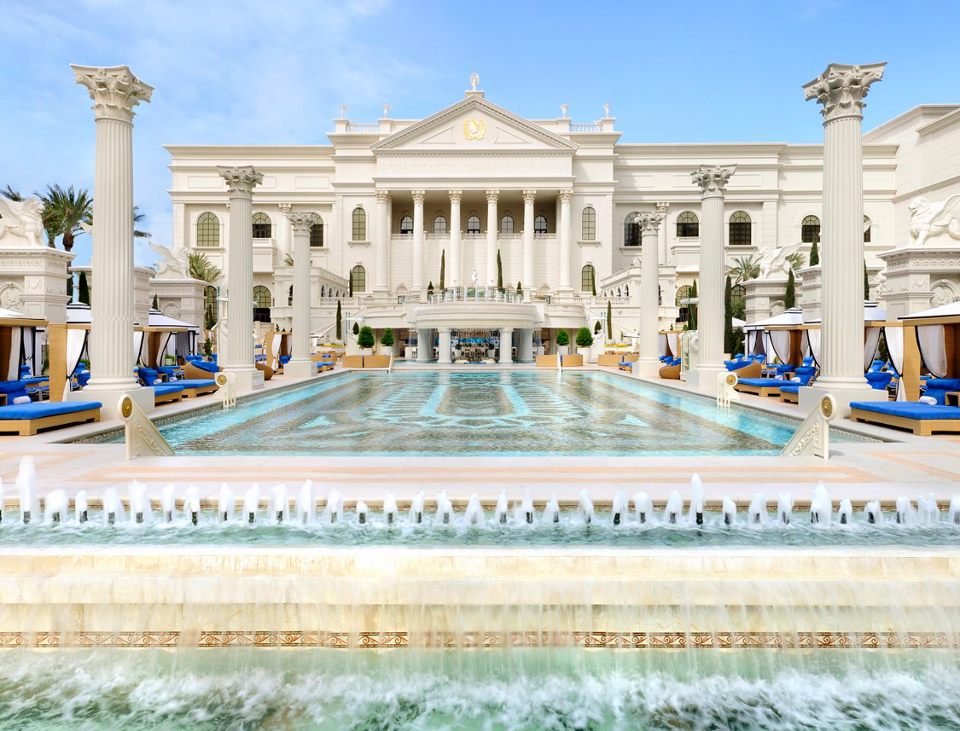 " Natura Bisse is honored to partner with the World's First Nobu Hotel in Las Vegas. We know that our products, along with their
team of skilled aestheticians, will create a new degree of luxury and sophistication for every guest receiving a spa experience," added Joaquin Serra , senior vice-president, Institutional Relations Natura Bisse Group.
Nagomi Ritual
The signature Nobu treatment, the Nagomi Ritual employs a journey of sensations beginning with a relaxing floral foot bath and
luxurious foot treatment utilizing crystallized honey particles. Four different aroma nectars are then drizzled along the spinal
column as a prelude to the sumptuous massage, which uses an intoxicating blend of Thai, Balinese and Shiatsu movements to increase relaxation, joint mobility and energy flow. This ritual includes a facial treatment involving topical Carboxitherapy, yielding skin that appears revitalized and renewed.
O2 Awakening
Using a light-as-air formula, the O2 Awakening facial will target skin congested from daily exposure to toxins and pollutants by
releasing pure oxygen molecules into the epidermal layer to detoxify and re-energize natural cellular functions. A deep oxygenating and breathing massage further helps to cleanse the body and mind.
Diamond Radiance
Using the latest trend in aesthetic medicine, topical Carboxitherapy, a novel technique that uses carbon dioxide to help combat the signs of aging, the Diamond Radiance facial uses anti-aging properties that penetrate the deepest layers of the skin helping to improve the skin's regeneration process. Designed to provide a multisensory cosmetic lifting effect, the Diamond Radiance facial reinforces the skin's natural defense resulting in long lasting hydration and improved elasticity.
Diamond Magnetic Body Ritual
The Diamond Magnetic Body Ritual eliminates the effects of electromagnetic pollution by using a unique diamond dust polishing exfoliation technique and magnetic force. The treatment begins with a balancing of chakras followed by a diamond polishing exfoliation. Magnetic tools extract impurities from the body resulting in a luminous diamond glow, youthful skin and tension relief.
Scrub Bar
Performed in the Vichy showers, the Scrub Bar offers three unique and effective exfoliation options each followed by a hydrating application of vitamin C body cream leaving skin hydrated and firm. Guests can choose from the following:
Bamboo Scrub: Uses micro-particles from bamboo to massage andexfoliate and essential oils to liven the senses.
C+C Vitamin Scrub: Polishes the surface of the skin with highly effective botanical and natural exfoliating agents that eliminate dead cells and provide the skin with a soft, radiant appearance.
Honey Scrub: Incorporates crystallized honey particles that gently exfoliate and melt into the skin infusing it with nourishing properties.
Body Wraps
A selection of customized body wraps range from citrus-oriented ingredients, mud derived for the Dead Sea and heating and cooling elements derived from matte and olive.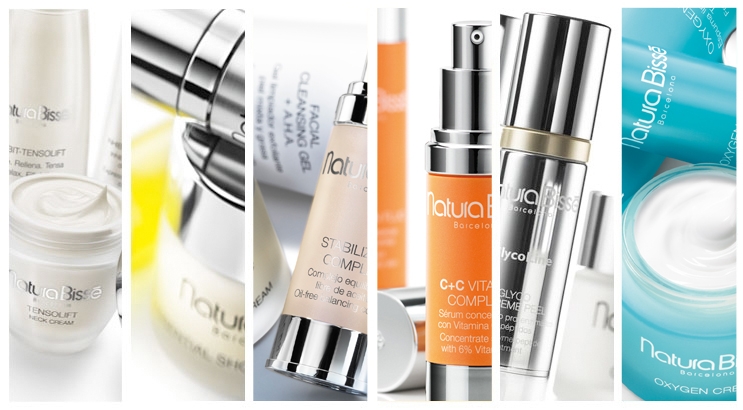 Dual Wrap: A mosaic of colors and elements will treat skin like a work of art. Crimson red and emerald green –designed to resemble fire and water –matte, guarana and olive and peppermint leaves all form part of this sumptuous dual mask. This wrap stimulates circulation, eliminates toxins, and enhances cell regeneration while soothing skin to help alleviate hypersensitivity and inflammation.
C+C Wrap: A citrus souffle mask envelops the body in warmth, hydration and pure ascorbic acid. Designed to help improve skin's elasticity, stimulate the synthesis of collagen, firm the skin in targeted areas of the body and restore skin radiance, this wrap is ideal for pre- and post-summer skin protection.
Dead Sea Wrap: Dead Sea mud is derived from the richest waters on earth and contains 43 different varieties of trace elements and minerals as well as chlorine, bromine, magnesium, bicarbonate, sulfate, sodium, calcium, potassium and phosphorous. This wrap increases circulation and provides slimming and firming effects.
The stylish 50,000-square-foot Qua Baths & Spa taps into the natural healing powers of hot and cold water therapy featuring Roman Baths, an ancient bathing ritual featuring three pools of varying temperatures. Amenities also include an Arctic Ice Room, Laconium Room, Herbal Steam Room, Cedar Wood Sauna and whirlpool.