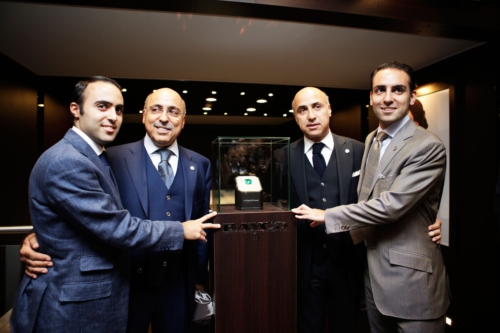 The world's most prestigious annual jewelry exhibition, Baselworld 2013 (Basel, Switzerland) saw the unveiling of Bayco's Imperial Emerald – a one of a kind, 206 carat, unenhanced Colombian Emerald.
Emeralds are coveted gemstones, and have been throughout history; in fact a truly fine emerald may be even more valuable than a diamond of the same size. Colombian emeralds set the highest standards of quality for all emeralds, which are differentiated from other stones by the quality of their color: a shining green without any bluish tint. They are also prized for their transparency, crystallization and fire. The green color that this gem possesses is generally considered more desirable and the slight natural mineral inclusions add to the stone's character.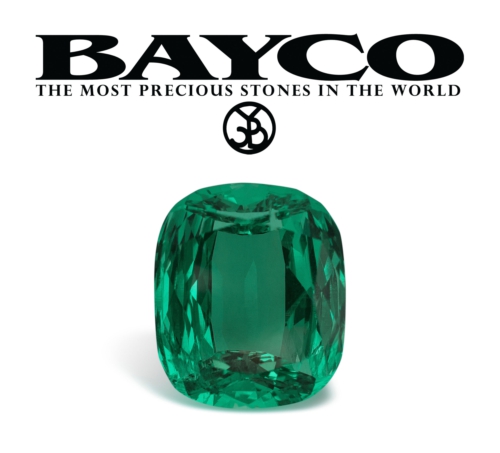 "This unveiling represents a milestone for the history of Bayco and the industry. This gem is a representation of the exquisite high standards of our brand. To follow the essence of our history, is to continue to create or discover one of a kind treasures that are not attainable by many but befall a treasure to some," Moris and Giacomo Hadjibay , co-owners of Bayco Jewels told media to the press conference held at Baselworld 2013.
The Imperial Emerald has been praised with the highest grade certificates, from global gemological entities that are highly regarded as the authority in the industry. The certificates contain extensive special comments by all the labs which certified it including; Gubelin, AGL, GIA, C. Dunaigre Consulting, and GRS. Additionally, it has also received a Gem Portrait by Gubelin, a JewelFolio by AGL, and Monograph by the GIA. Each of these is a book made by each lab which is reserved only for extremely rare and exceptional stones.