Conversational Relevance study by Brodeur Partners measures brand resonance across thousands of online conversations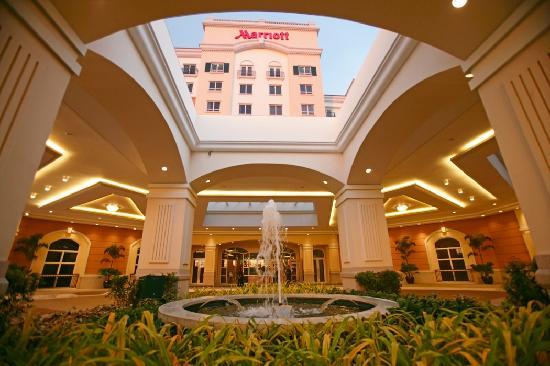 What really matters when it comes to online conversation about hotel choice? Brodeur Partners looked into the heart of the topic and has come up with intriguing answers in the Conversational Relevance study that examined 18,000 web conversations across social networks, forums and websites.
"We wanted to go beyond speculation and opinion, and really see what drives online behavior – in this case, conversation – around different hotel brands," said Brodeur Partners CEO Andy Coville.
The study reveals that Hilton, Marriott, and Four Seasons (in that order) have the highest Conversational Relevance in online discussions among leisure and business travelers. The conclusion is based on an analysis by Brodeur Partners and MavenMagnet of what is "relevant" in online brand conversation.
"We looked not only at practical considerations but at how the brands resonated with hotel guests' senses, values and social needs, which are the other dimensions of Brodeur's relevance model," said Jerry Johnson, Brodeur executive vice president of strategic planning. "When a brand is engaging all four dimensions, it inspires strong feelings and an abiding loyalty in those who experience it."
Key findings include:
Service and location are the biggest "functional" conversation drivers.
Accessibility – both to the hotel and nearby amenities – drives nearly two-thirds of online conversations about the "functional" attributes of a hotel.
When it comes to conversations about rooms, size matters, closely followed by connectivity and technology.
While there has been a lot of investment by hotels in the quality of beds, the subject that most people talked about in the "touch" or "feel" category was the shower, specifically the water pressure of the shower.
Room noise was a hot topic in the "sound" category, particularly among family travelers. Most of that conversation was negative.
People talked about the "values" of a brand in terms of what kind of service they received, i.e., having a "service first" culture and being responsive.
A particularly important element that drove online conversation was a hotel staff's responsiveness and personal attention to individual needs.
The biggest driver of social conversations is whether a hotel is "referenceable" – that is, something travelers would recommend to others.
That a hotel's "luxury" or "indulgence" is a symbol of status and achievement drove a considerable amount of conversation among business and leisure travelers; however one-third of that discussion was negative.
By far the biggest driver of conversation among business travelers is whether a hotel is considered "best in class." Social relevance for leisure travelers derives more from peer reviews.