Precious Hedgehog secret watch by Chopard – all-diamond 'secret' watch with the dial hidden beneath a dazzling hedgehog encrusted with moonstone spikes.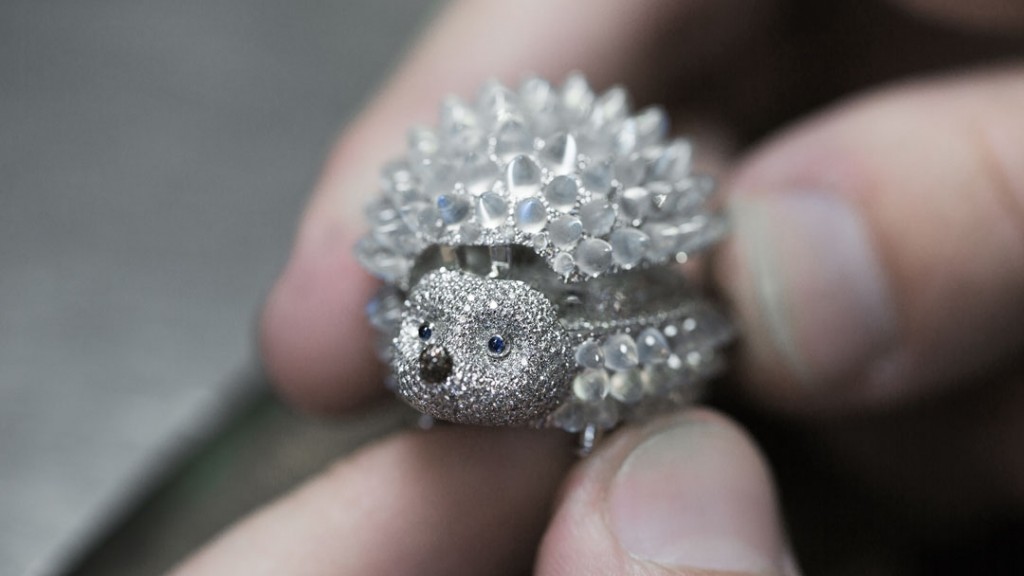 Chopard's new Animal World collection secret watch fuses the cuteness of an adorable hedgehog with the high jewellery skills of Maison's master craftsmen. Beauty meets precision in this stunning hedgehog-shaped 'secret' watch featuring 18-carat white gold entirely paved with diamonds and moonstones.
Cut into delicate spikes of varying heights by the lapidaries of the Haute Joaillerie ateliers, the extremely delicate moonstones required the dexterity, expertise and talent of the gifted artisans to create the spherical body of the hedgehog with its ample volume. The head of the adorable little mammal set fully in diamonds, is embellished with two sapphires. Its mischievous snout set with brown sapphires hides a well-guarded secret – touching it transforms this piece of jewellery into a watch. A dedicated mechanism governs the opening of the hedgehog in the middle of its back and reveals a tiny, baby hedgehog holding a watch dial in its paws.
The wonderful menagerie of Chopard Animal World is a unique high jewellery collection featuring a bestiary of 150 dream-like animals.