World's most luxurious club sandwich.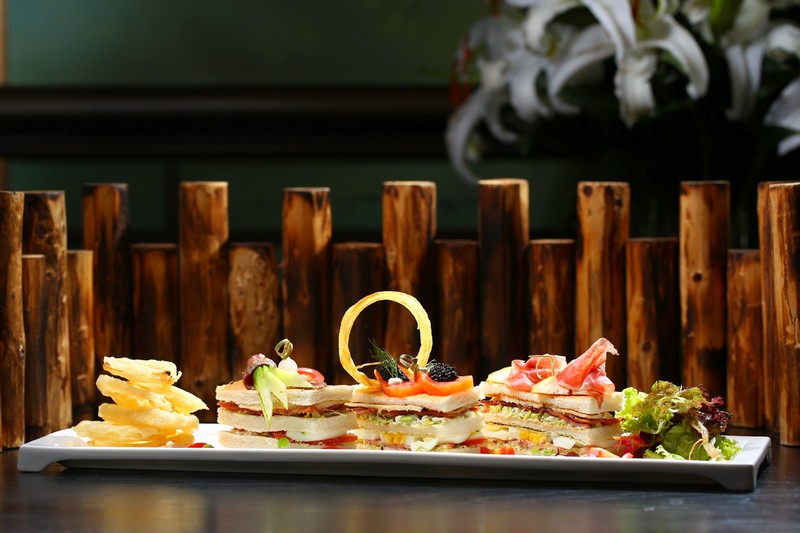 A new gourmet creation from Hullett House Hotel in Hong Kong shows how you can transform a staple into a work of art with a few luxurious ingredients. Inspired by the launch of the 2013 Hotels.com Club Sandwich Index, the five-star Hullett House Hotel created the world's most luxurious Club Sandwich.
The $62 culinary creation may be more expensive than those in Geneva, which topped the annual Club Sandwich Index at an average of $30.45, but it includes some of the most expensive ingredients from across the world.
Nestling between the crustless, lightly toasted three slices of bread, the curious will find Beluga Caviar, A5 Wagyu beef, Balik salmon, sliced black pork bacon, Iberico ham, Belgian figs, sliced Roma tomato, Romaine lettuce, cucumber, French chicken, Italian organic egg, mayonnaise, mesclun salad and green asparagus.
"For customers to experience how deluxe a club sandwich can be, we included premium ingredients, such as Beluga caviar, which is one of the most expensive caviars in the world, A5 Wagyu beef and Balik salmon, which costs around $167 per kilo," said Peter Lee, Executive Sous Chef at Hullett House.
The luxury Club Sandwich is available at The Parlour at Hullett House for $62 (HKD480) from 15 June until 31 August,
2013.
Read about Club Sandwich Index (CSI) 2013 here.