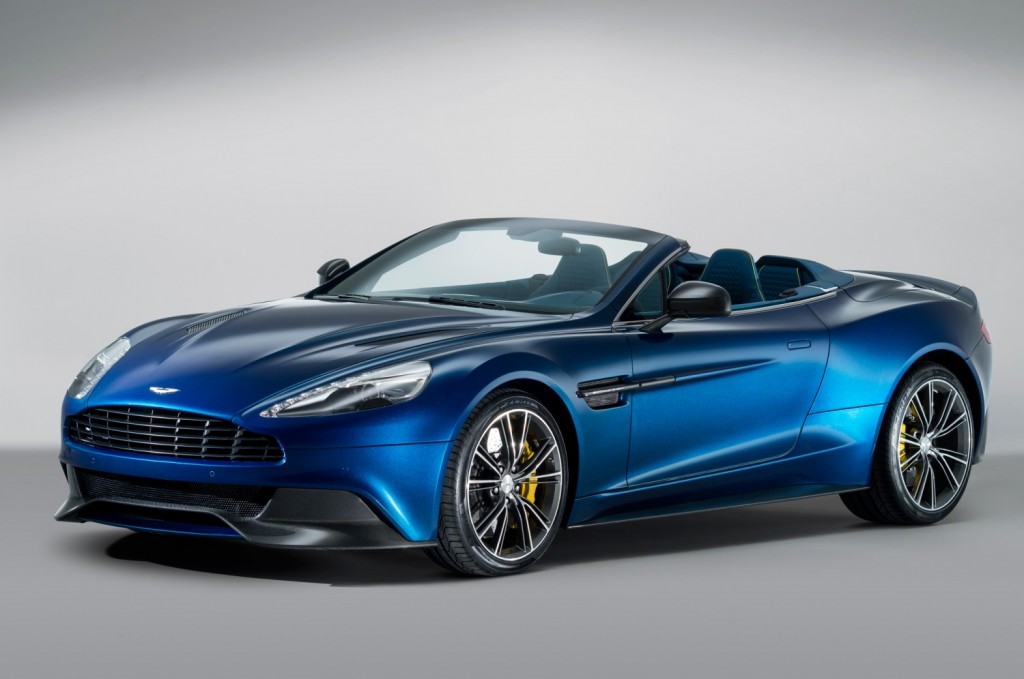 British car maker Aston Martin brings the thrill of open top motoring to the super GT class with a the new Vanquish Volante bluxury sports car. In fact, Volante enhances Vanquish coupe's driving experience through the option of exciting convertible driving.
Vanquish Volante is the first fully carbon fibre-skinned Volante in the brand's 100-year history, while also being the stiffest Volante body structure yet created by the engineering team at Aston Martin's global HQ in Gaydon, Warwickshire, England. The new car's triple-skin lightweight fabric roof takes just 14 seconds to fold.
"This car is what luxury super GT driving is all about. Great performance, fantastic style and exhilarating Volante motoring in one superb package," said Aston Martin CEO Dr Ulrich Bez.
"Aston Martin is celebrating 100 years of excellence in 2013, and the arrival of this new sports car – our ultimate Volante – underlines that our mission to make the next 100 years even more successful is starting perfectly."
Vanquish Volante crucially retains the coupe's dynamic character and sporting capability. It boasts the same new AM11 6.0-litre V12 engine as the coupe and the same blistering performance figures, meaning the 0-62 mph sprint is despatched in just 4.1 seconds (estimated) while the top speed stands at 183 mph.
"Vanquish Volante is a sports car, of course, but more even than that it is the ultimate Volante. A car which follows a long line of elegant Aston Martin convertibles, this super GT is sculpted to convey sophistication as much as raw power," explained Aston Martin Design Director Marek Reichman.
"The aerodynamically shaped tonneau, the proportions of the folding fabric roof, the luxurious nature of the cabin – these elements have been pored over by the Design team, working with our Engineering colleagues, to ensure we deliver the aesthetic appeal for which Aston Martin is renowned around the world," added Reichman.