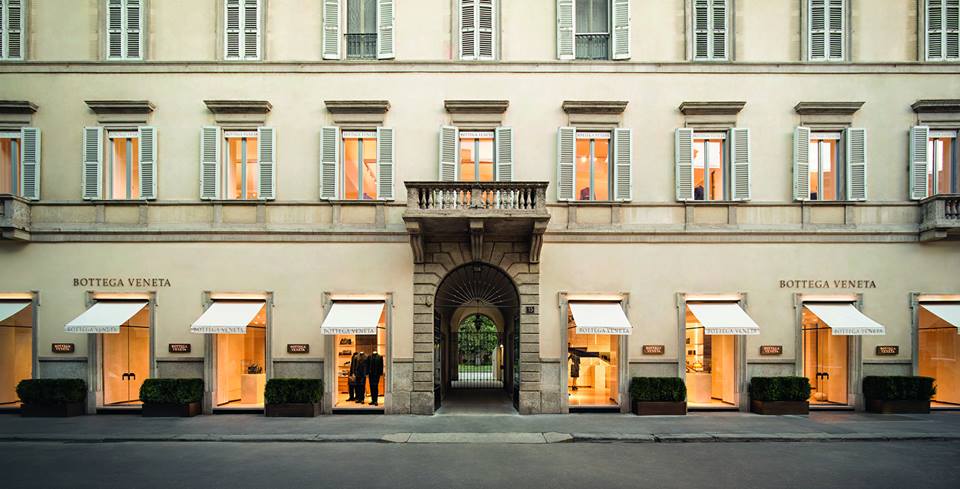 The Italian luxury house Bottega Veneta opened its first Maison in the world, in the prestigious location of Via Sant'Andrea 15 in Milan. The 1000 square meters store it the largest Bottega Veneta boutique in the world so far and would offer unique and exclusive pieces unavailable elsewhere.
"The store design and the approach to the customer render the Maison unique among the entire network of Bottega Veneta locations," said German-born creative director Tomas Maier, who was in charge with the interiors. The artist promised that the store would offer unique and exclusive pieces unavailable elsewhere. The space features large balconies and a glass-enclosed courtyard, while the luxury finishes include mohair and leather upholstery, and suede-covered walls.
Bottega Veneta's Milan Maison showcases the entire brand product range including women's and men's ready-to-wear, handbags,small leather goods, luggage, eyewear, shoes, watches, fragrance, fine jewelry and jewelry, as well as furniture and items for the home.
Measuring a total area of 1,060 square meters on two floors within an 18th century building, the boutique's ground floor is dedicated to men and women's areas with respective entrances, while the upper level features Bottega Veneta lifestyle in addition to showcasing the Furniture and Jewelry collections.